VANDALS wreaked havoc on a bird hide at Moffat Community Nature Reserve last week, sparking dismay amongst local residents.
The smashed-up hut was discovered on Friday morning, with several planks of wood having been forcefully ripped-off all sides of the structure the night before.
It comes amid a rise of reports of vandalism in Upper Annandale; last month two incidents at Eskrigg Reserve in Lockerbie left a memorial bench defaced and a public toilet keyguard broken, whilst the newly-refurbished pavilion in Moffat's Station Park has recently been subject to damage and fire raising.
Reacting, Moffat and District Community Council's treasurer David Booth called the act "beyond vandalism".
He said: "Every side of this hide is near destroyed, this is also one of the hides on the reserve that has wheelchair access. It beggars belief what these people are thinking about, I cannot imagine what they think of the impact on their other social skills."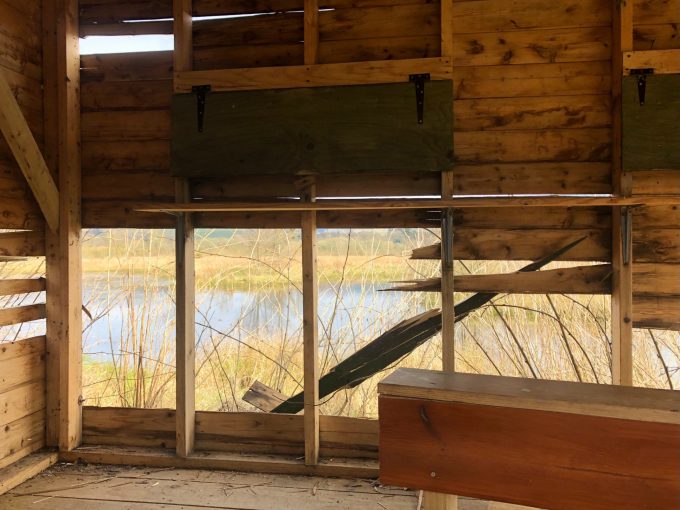 David added: "When I saw this, my first thought was why do we bother, just leave it as is, we keep on hearing that there is nothing for the elements of our community to do. I fail to see how wrecking others things to do helps any situation, the people that did this may wish to make recompense in some way."
Speculating on who was responsible for attacking the hide, Mr Booth commented that "youths had been seen in the vicinity".
And he estimated the damage would cost between £300 and £400 to repair.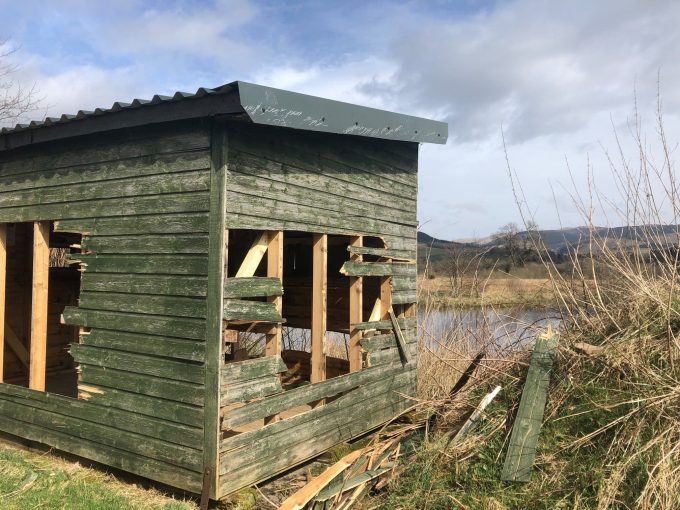 However, he added that resulting outrage sparked on social media moved a number of local tradesmen to offer to restore the hut.
Mr Booth continued: "To be clear to all in the community, this reserve is the property of the community, not the government, not Dumfries and Galloway Council and such events are not insured, so any costs have to be borne by the volunteers and any funds that the community can get access to – be it grant applications or donations.
"Because of the current pandemic situation we are expecting more visitors, plus local people have been encouraged to visit the reserve and many have already. This particular hide is on the wheelchair accessible circular part of the reserve, and this particular hide is the only disabled access on this route."
A Police Scotland spokesman said: "Around 3.10 pm on Saturday, 3 April, 2021, police received report of vandalism to a wildlife hide at Dyke Farm Nature Reserve in Moffat. Enquiries are ongoing."