HIGHLAND dancing sisters Lola and Freya Callander continued their impressive streak stateside.
The Lockerbie duo left for America earlier this month to compete at North Atlantic Championships at the Grandfather Mountain Highland Games and the USIR Championships. Both sisters performed extremely well at all of their competitions with Lola winning the 13 years Premier and Freya coming fourth overall in the 15 years Championship, at the North Atlantic Championships held at North Carolina.
The girls then set their sights on the USIR Championships where they competed individually and in groups.
On day one, Freya and her partner Maria, took second place overall in the open age duet as the Scottish Kelpies.
Then in the open age group event the girls, alongside their team, placed second overall.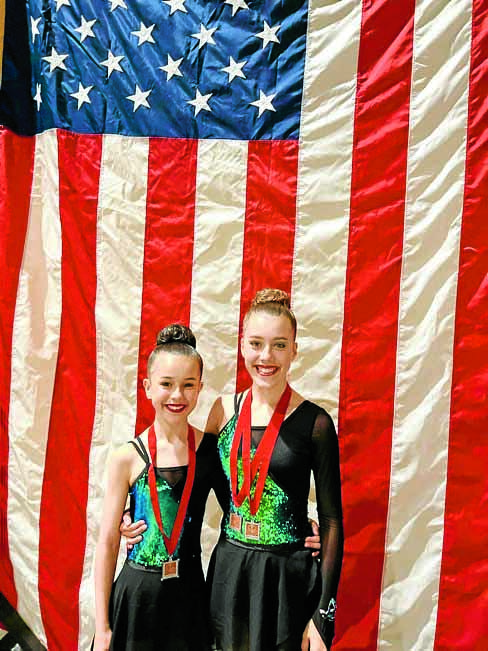 On day two, Lola was the runner up in the 12 years competition and Freya was fourth overall in the 14 years competition.
The final championship was the North American Open and both girls finished in top 10 positions. Lola was runner-up in the 12-13s competition and Freya was fifth overall in the 14-15s.
The girls are returning home with a vast selection of trophies from two different states to a community full of pride and congratulations.