NEW MUSIC from two local composers will accompany a one-off outdoor short film screening taking place near Dunscore next week.
A makeshift cinema in Shaw Woods is set to host a series of showings of Jean-Gabriel Périot's ten-minute feature 'NIJUMAN NO BOREI' on Wednesday, September 22.
And the original soundtrack, by English experimental folk collective Current 93, will be replaced by two brand new compositions by Dumfries composers Emma Gillespie and Lucy Renwick.
The short, released in 2007, explores destruction, resilience and repair. Illustrated by means of a cinematic collage of hundreds of multi-format, colour and black and photographs of the Gembaku Dome in Hiroshima, it tells the history of the twentieth century.
In 1915, the dome was a dazzling centre of elegant urban life in Japan. On 6 August 1945, the atomic bomb brought this to a definitive end. Within one second, 78,000 people perished and the city was completely destroyed, however the dome survived.
The dome, now known as The Hiroshima Peace Memorial, has the same size in every photo, and we can see the process of repair and rebuilding of the city through the years that follow.
The film demonstrates that even after a disaster of this magnitude, life can still go on.
The screening has been organised as part of the biannual experimental art event, Sanctuary Lab, in the Galloway Forest Dark Skies Park.
Audiences attending will be able to listen to each new soundtrack through wireless headphones for a completely different experience of the film.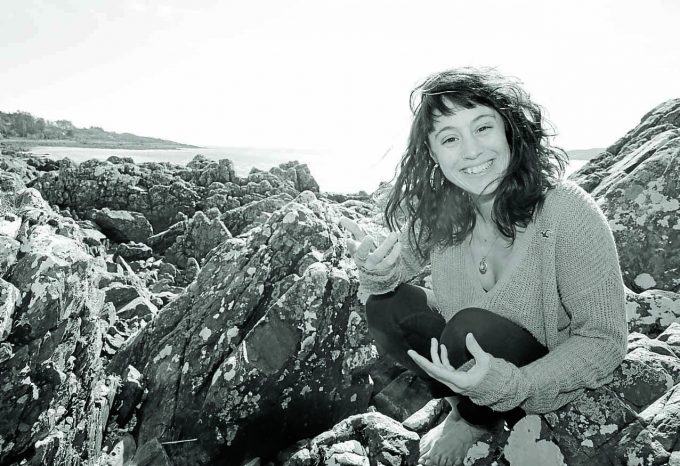 Lucy Renwick said: "It feels like a good moment to revisit this project and watch the film while the local and global communities begin to repair and rebuild after these last few years' turmoil and suffering. "Sadako Sasaki, the young girl featured in my piece, is yet another inspirational young person who showed us the true meaning of resilience and hope"
The event, taking place in Shaw Woods between Dunscore and Kirkland, is free to attend.
Screenings will be running throughout the day in 30-minute slots. Those driving are urged to pre-book to ensure a parking space is available, however those arriving on foot or by other means can simply turn up at 7.30 pm, 8.15 pm or 9 pm.
For further information on the event, how to get there or to pre-book visit www.bit.ly/3E4KUBB.