SECURITY … workmen install barriers at the entrance to the former Co-op store at Annan preventing any further parking by travellers or the public
But local councillors are worried about the rubbish left strewn across the car park.
Aldi, who took over the former Co-operative Supermarket site earlier in the summer, acted quickly after the travellers left to secure the site.
They brought in workers to erect barriers and a spokesman for Aldi said: "Police were keeping a close watch on the site and they notified us that it was vacated on Sunday afternoon.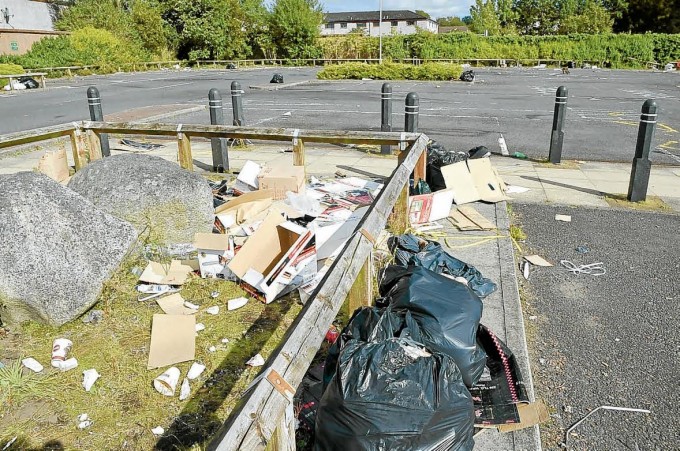 WASTE . . . a major clean-up was required when the travellers left
"We have now erected secure gates at the entrance and there will be no access to the car park."
Marion Stewart, secretary of Annan Community Council, said she had received a number of complaints from townspeople because of the condition of car park was left in.
"The main concern is the mess that has been left and who is going clean it up. There is also concern about what happened to the toilet waste."
Fears were also expressed about a knock-on effect on town centre parking as the area, which is now closed, had previously been used as an unofficial car park.
A large group of travellers have since returned to land beside a business park on the north east edge of Annan.
NEWSDESK: 01461-202417