The hit maker, real name Adam Wiles, has topped the highest paid DJ list for the past three years, dates one of the world's biggest pop stars and gives men across the globe body envy with his Emporio Armani perfected body.
But the super star DJ came from much humbler beginnings. Lets take a stroll down Mr Wiles' darker (haired) past…
1. Starry eyed . . . vintage Calvin often rocked his trademark fly glasses. They were so popular he made a spoof video showing people how to make them.
2. Dark side . . . in his younger years Calvin was all about rocking the darker locks and paler skin. Fast forward and now he's making women of all ages swoon over his light hair and tan combo.
3. Cover up king . . . back in the day Calvin didn't stand around in his underwear but instead he was so keen to cover up he often wore a t-shirt, hoodie, and a jacket all at once to keep extra cosy.
4. Zebra crossing . . . this one time Calvin Harris wore bright pink skinny jeans and a zebra jumper on the red carpet. These days he's all about having Tay Swift on his arm.
5. Top t-shirts . . . Mr Harris was all about those zany t-shirts. No purple was too bold, no pink was too pastel for our Calvin in the 00s. Alas times have changed and the Armani man now has a much more sophisticated style.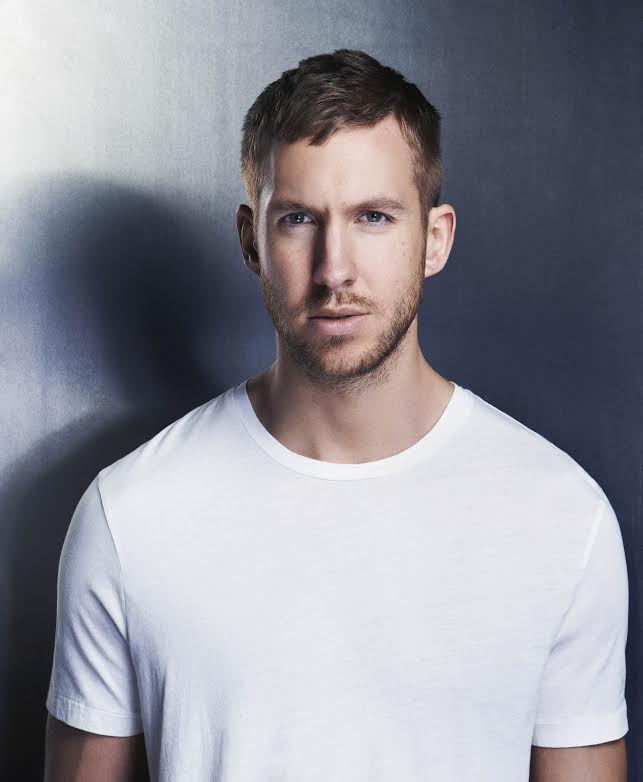 6. Ice ice baby . . . once upon a time Calvin had a pretty bog standard smile but not now . . . now he has an icy white smile like the A-Lister he is!
7. Da bomb . . . 00s Calvin was rarely seen without a bomber jacket, the shiner the better! These days it's bye bye bomber and hello suit jackets . . . but we're not complaining!
Despite the total image overhaul one thing about Calvin has stayed pretty consistent over the years (not just his excellent music) – he's still a nice guy! Here he is talking to fans from his home town Dumfries earlier this year…AWWW!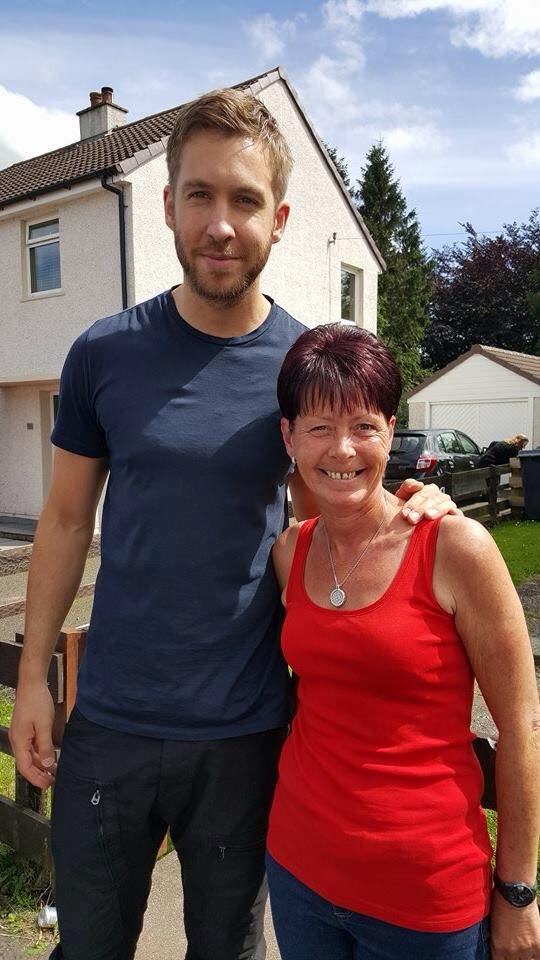 Well done Calvin on your transformation from lad from the toon to millionaire DJ Armani model! You continue to make Dumfries and Galloway proud. Stay fabulous!