DUMFRIES town centre was beaming with Pride on Saturday as people from all across the region gathered to celebrate the LGBTQ+ community.
To mark Pride 2021, a varied and inclusive programme put together by LGBT+ magazine the D&G Queerier ran throughout the day.
All the colours of the rainbow were on display at the well-attended events, which included queer short film screenings, LGBT+ storytelling and a Pride party at the Theatre Royal.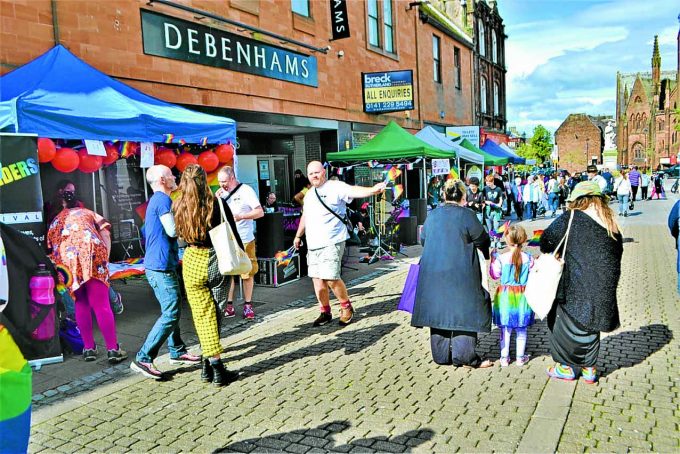 There was also face-painting and make-up stalls, a Pride chocolate painting workshop and an information hub at Midsteeple Quarter's high street building, The Smithy.
Special events for youngsters were held, with mocktail making, Pride rock painting and a disco all on offer.
Furthermore, a space for women and non-binary people was set-up at Mrs Green's cafe.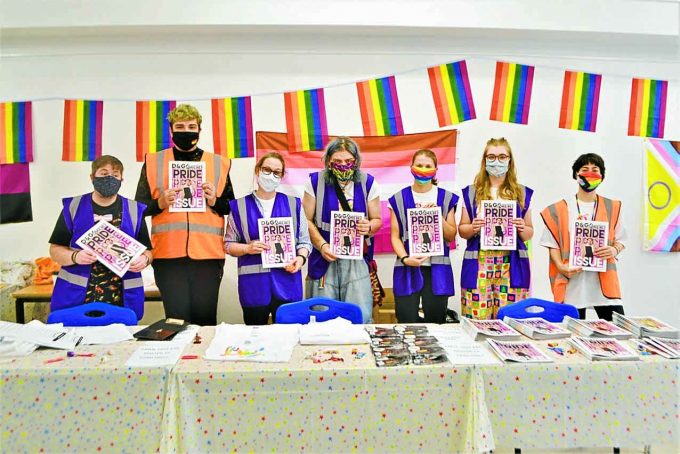 The wide range of free events and activities, organised by D&G Queerier co-founders Lucy Woods and Leo Marsh, attracted more than 1500 people over the course of the day.
Lucy said this week the pair were "amazed and overwhelmed" at the turnout.
She added that ideas for this year's Pride – the biggest ever to be held in region – were born out of bedroom brainstorming.
"We were just going 'oh should we do this, should we do that' and then we made a few enquiries and then it got bigger and bigger. And then it happened – it was incredible," she said.
"We only started planning two months ago, it was very short on time and money so we are hoping next year with more time and more money we can make it better.
"I was running around like a headless chicken on the day but it was all worth it.
"Me and Leo said from the beginning that we wanted to do as many things for as many different people as we could. So we specifically set-up a children's space, we set-up a youth zone, we wanted a woman and non-binary space, there was a transmasc meet-up space; we wanted to make it as accessible as possible.
"Our first questions are: is it wheelchair accessible, are there gender-neutral toilets, things like that. We want to make sure that everyone who wants to attend Pride can attend Pride – and it seems to have worked!"
Lucy paid special thanks to Mrs Green's Cafe for its support and said: "They really stuck their neck out for us, they supported us the whole time, they're absolutely lovely."
She added: "We couldn't have done it by ourself, we had some wonderful volunteers, partner organisations, volunteers who come from other charities in Glasgow and Edinburgh to Dumfries to help out with this. So a massive thank you to all these people."