And she has gone from amateur to producing 48 pieces in just a few months.
Explaining how it came about, she said: "I met a famous artist, John Mackie, in Turkey last winter and he really inspired me. I thought why not give it a go, so when I came back I started painting in January. It was something new.
"Every picture I painted I sent to him and he gave me feedback, he really mentored me and gave me advice. He's really pleased with me.
"I know Hugh Bryden too, he's a relative of my husband Bill, he keeps me right as well."
Fully self taught, having never painted at all before, she started with oils and has stuck with the medium as she loves the softness and ability to paint over and mix colours.
Describing it as 'an addiction', Ilse, who lives near the shore in Annan, said: "It's a new passion, I am really passionate about it, in fact I am addicted to it.
"During lockdown time flew past, it was no hardship whatsoever.
"I have done 48, enough for an exhibition I suppose."
She finds inspiration every time she steps out her front door and is particularly fond of seascapes, based on the nearby Solway: "I see from all of my windows the Solway and it inspires me.
"I have just done a series of four pictures called the Heydays and Decline of Fishing in the Solway.
"I prefer seascapes but I do other things as well. Living down here there's the sunrises and sets, the scenery, a lot inspires me.
"When I go out for a walk, nature inspires me."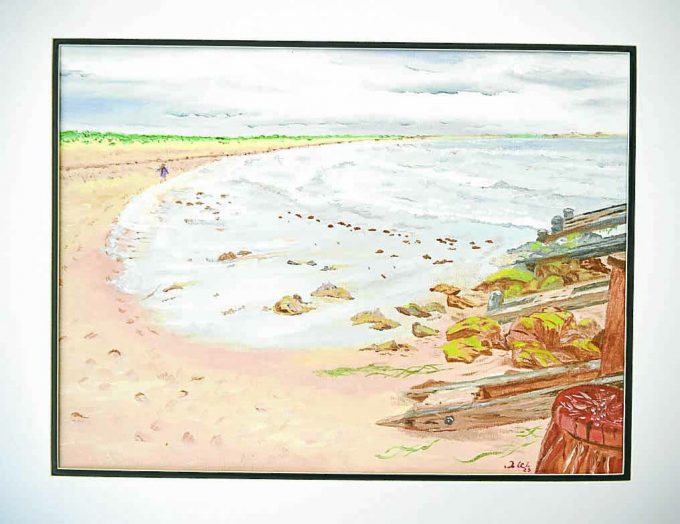 * Are you an artist or crafter and have you been inspired during lockdown? If you would like to see your work in the paper and share your story, email [email protected]