DOG owners are being warned to keep their pets on leads during winter walks following the death of cockapoo who fell through ice at Lochmaben last weekend.
Whilst out on a walk with his owners last Saturday afternoon, four-year-old Luke chased a pair of swans sitting on the frozen-over Castle Loch after the family stopped at a pier to admire the view.
Owner Jennifer McLean, from Dumfries, who stressed that none of them had been walking on the ice, said it was completely out of character for Luke, adding: "I never thought he would jump off the pier, he was a well trained dog who was always off the lead."
The ice wasn't strong enough to hold the poor pup, who plunged into the freezing waters and spent nearly an hour there as the helpless family waited for fire crews to arrive and pull him out.
Re-living the devastating moments, Jennifer said: "We could just make out his wee head and hear his barks getting weaker and weaker until eventually we couldn't see him anymore and he had stopped making noise."
Using CPR, a defibrillator and oxygen, the rescuers made repeated attempts to save Luke's life, however, tragically, it was later announced he didn't make it.
Jennifer added: "I'd like to thank all the services again too. They were so lovely and couldn't have tried more to revive Lukey once they had him."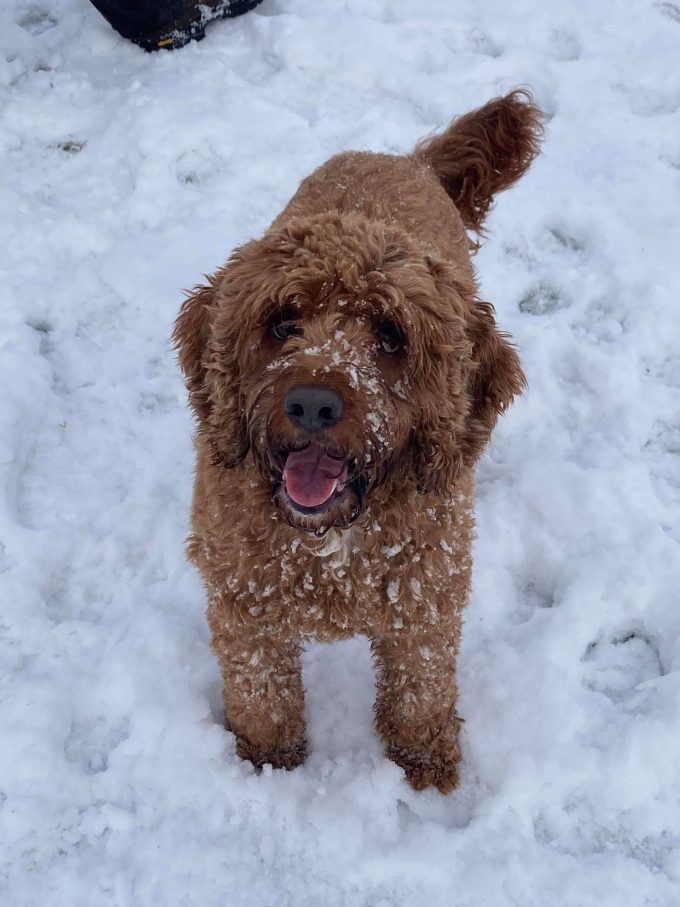 She also thanked Dryfe Vets in Lockerbie where Luke was subsequently taken in a final attempt to revive him.
Jennifer has called the ordeal "the most traumatic thing" her and her husband have ever been through and one that she sadly believes could have been avoided.
Paying tribute to the much loved pet, Jennifer said: "Lukey really was the best wee natured, excitable, friendly dog, a member of our family who was the best protector and friend to our little girl and who was loved by all our family, friends and their kids. He really will be missed."
In a further tragic twist, Luke's death came just a fortnight after the family lost their cat, Turbo, leaving the house feeling "so empty".
Lee Herron, who runs the Lost Dogs Dumfries and Galloway Facebook group, called the incident "absolutely tragic."
She has urged dog walkers to be extra cautious when out in icy conditions, adding: "Please, please take care when near ice with your dogs -whether that be on slippy pavements or near frozen water.
"It was a tragic accident as the dog ran off on to the loch – they weren't walking on it. So sorry for the family – RIP little one."
In a statement, Dumfries and Galloway Police said: "The dangers of ice were very apparent today at a loch near Lochmaben. Ice can vary dramatically in thickness dependant on a number of factors."