A SERVING infantry officer from Annan has spoken of being tasked with the monumental responsibility of organising and commanding the funeral of national treasure Captain Sir Tom Moore.
Major Lee Wildey MBE led the Yorkshire Regiment's funeral party for Sir Tom after he passed away in February aged 100.
An inspiration to millions across the UK and the world throughout the hardships brought by the pandemic, the World War II veteran raised almost £40 million for the NHS by completing 100 laps of his garden in Bedfordshire prior to his 100th birthday in April last year.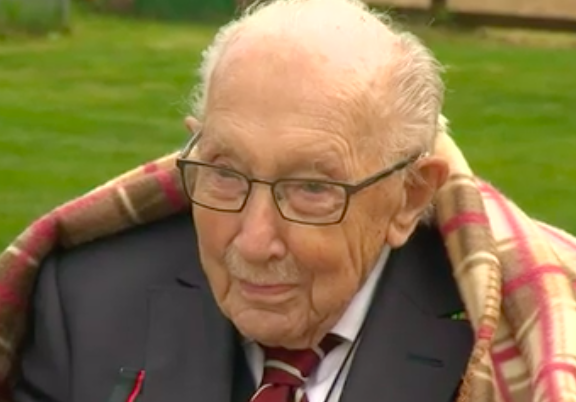 Before long, he was a symbol of optimism, strength and hope for the future during dark days, captured by his mantra 'tomorrow will be a good day'.
After the nation learned of the sad news of his death, it fell on Annan-born Major Wildey to organise his nationally-televised send-off.
"I'm very experienced, sadly, in that arena," he said. "I was kind of the appropriate man to fill the task really, with the Yorkshire Regiment. To be given the honour of being able to provide a fitting and honourable tribute to Captain Sir Tom – I had to step-up obviously. He was such an inspirational guy, I thought to provide him with a military funeral was the most fitting tribute we could have given him.
"First and foremost the most important aspect was his family and ensuring that anything that we did was absolutely to their wishes and nothing came as a surprise. You have to organise the bearer party and firing party, and trying to instruct them in the drills that they need to do at distance because of the covid situation was probably the greatest logistical problem I had. He also, because of the nature of his service, didn't own a sword when he served back in World War II."
Major Wildey added that, in line with military funeral tradition, he ordered a sword to be made and placed on top of the hero's coffin.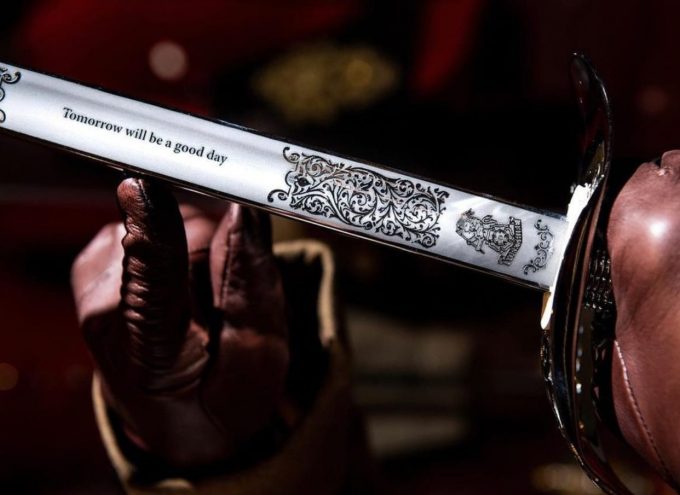 "For officers it's traditional that their sword, their hat and their medals would go on top of their coffin should they die whilst in service," he said. "Obviously Captain Sir Tom wasn't in service but he was allowed to have a military funeral which is allowed to happen if it has the right level of authority.
"Having made a couple of phone calls, I managed to have a sword produced for him."
It has since been placed on display in the York Army Museum, due to re-open later in spring.
The Major, 47, said that although he never met Sir Tom, a handful of officers present at the funeral parade had the honour of crossing paths with him.
"They were there when he completed the final lap of his walk in his garden," he said. "I didn't get to meet him sadly, but a number of people that were on parade did get to meet Captain Sir Tom.
"Some of the guys – certainly the regimental Sergeant Major who I had commanding the bearer party – had met Captain Sir Tom, but sadly I hadn't, but clearly like the rest of the nation and indeed the rest of the world I knew all about him."
He added that despite overseeing lots of military funerals in the past, he's "never had to do them with cameras literally watching our every move".
Major Wildey continued: "As far as the funeral went, we couldn't have asked, as a parade, for it to go any better than what it actually did; it absolutely met everything that we wanted it to meet – the skies were clear, we were able to get the overflight, everything worked exactly how we wanted it to work.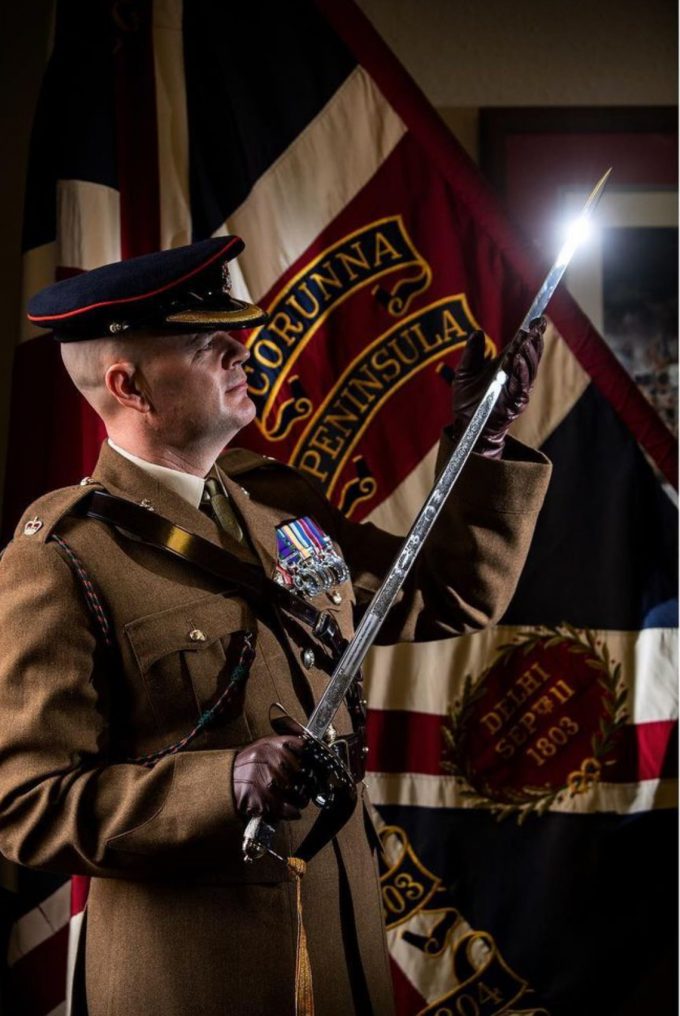 "For the family, because of the limitations it allowed the funeral to be a very private affair which is probably exactly what they wanted, it's their moment to say farewell. So from that point of view it couldn't have gone better, but yeah, there was a lot of pressure and a lot of cameras."
Asked what message Captain Sir Tom leaves behind for his former regiment and the wider military community, he replied: "His message of tomorrow will be a good day, it's an absolute message of endurance in difficult circumstances which can be passed on to soldiers.
"He was made an honorary colonel of both the Yorkshire Regiment and the Army Foundation College which is where we train troops at Harrogate, and for both of them that's the message that'll ring through for many years as his legacy."