Holidaymaker reviews on the park's social media have called hygiene and staffing standards into question with claims of caravans left uncleaned and managers being unreachable.
Rebecca Waterall and her family travelled from Falkirk to stay at Southerness from June 24-July 1 but arrived to find their caravan in a sorry state.
Sharing photos and speaking about the experience to the Dumfries Courier, Rebecca said: "The caravan looked like it hadn't been cleaned for months but they had the cheek to put a been cleaned sticker on the door."
Her list of complaints included stained sofas, dirty carpets, dust everywhere and thick grease in the kitchen.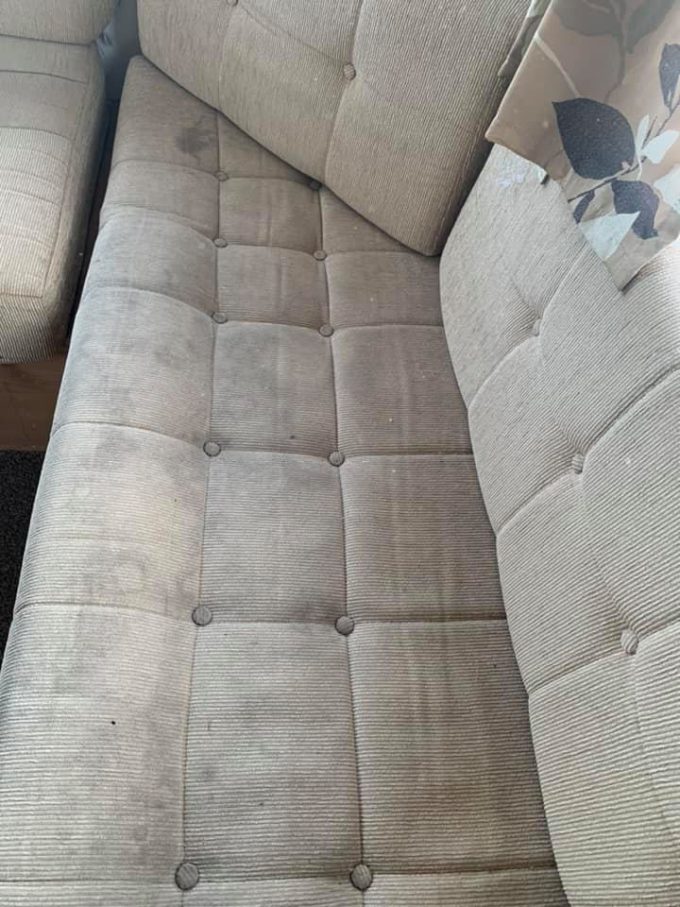 She added: "I spent three days chasing after managers. After a miserable weekend I was packed on the Sunday, but because my daughter had been looking forward to it we stayed. But after the Monday I knew we wouldn't be staying the week."
Since arriving home, a disappointed Rebecca has filed an official complaint with Parkdean Resorts.
They told this newspaper it was an 'isolated' incident, but Rebecca says she has spoken to other families with similar stories and has seen more complaints about Southerness on Parkdean's social media.
Responding, a Parkdean spokesperson said: "We take pride in our accommodation standards and cleaning protocols. On this isolated occasion we're disappointed that Rebecca's accommodation did not meet our own high cleaning standards, and we're currently in discussions with her about how we remedy this.
"Our team is working hard to rectify the situation, and apologise for any inconvenience caused."
And last night Rebecca revealed she has been offered a full refund by the company.