POTHOLES that riddled the historic Springfield Heritage Trail have been repaired.
The damage was caused by Network Rail vehicles using the Quintinshill Way section of the trail to access the railway and carry out repairs.
After immense pressure was placed on Network Rail by Springfield and Gretna Green Community Council, South Scotland MSP Colin Smyth and Annandale and Eskdale councillor Archie Dryburgh, the railway network carried out repairs to the trail.
Network Rail was originally contacted by the community council, but when no reply was given chairwoman Isabell Tranter called upon Mr Smyth and Mr Dryburgh to intervene.
Since then, the organisation has been working with the landowner to complete work on the damaged section of the trail that stretches from Bensmoor Road to the Quintinshill railway bridge.
Chairwoman of Springfield and Gretna Green Community Council, Ms Tranter said: "We are absolutely delighted by the work that has been carried out. The walkway is the best I have ever seen it and is now really accessible with all the dreaded potholes gone.
"The community council had worked hard to create a heritage trail along the route so it was heart-breaking to see the poor state of disrepair it had falling into.
"We want to thank Colin and Archie for their intervention, Network Rail for their work and also Lucy Houston, on behalf of the landowners for all the support they provided to get this trail back up and open for the whole community to enjoy."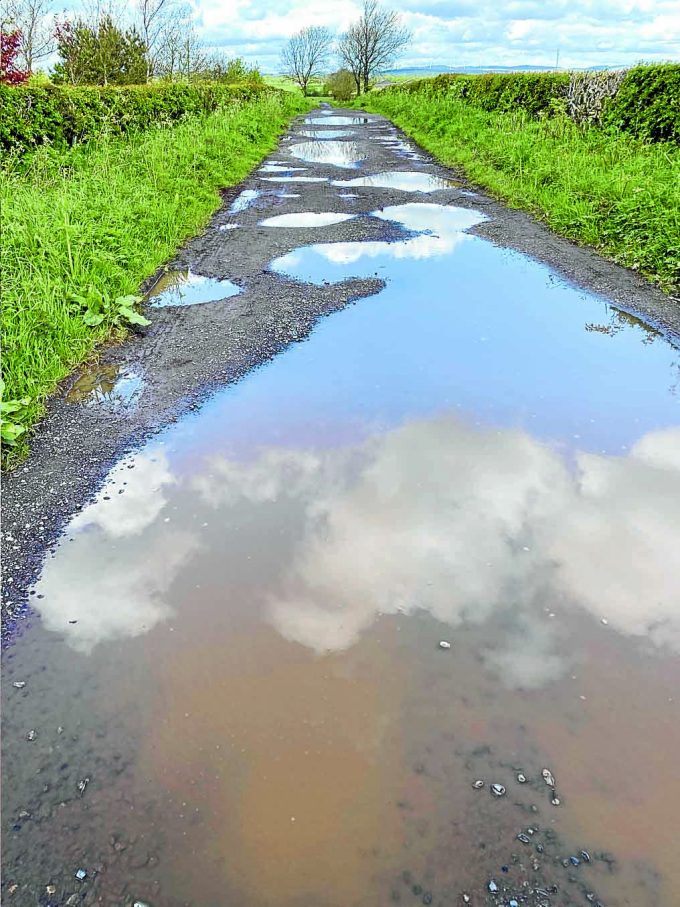 Mr Smyth added: "Having contacted Network Rail on behalf of the community, I am pleased extensive work to repair the walkway has now been completed and it looks fantastic.
"It has been a really frustrating time for the community because this is a popular walkway but during wet weather it had become virtually impassable.
"This walkway is also historic, marking the location of the Quintinshill Railway Disaster.
"The community council worked hard to get heritage status and install information boards and signage along the walkway but few people were able to see the boards until now because the path had fallen into such a poor state."
Cllr Mr Dryburgh said: "This is one of four walks that make up the Gretna and Springfield Heritage Trail but it is especially poignant given the fact it passes by the site of Quintinshill rail disaster, and it includes a number of display boards in memory of the more than 200, mainly servicemen, who lost their lives.
"The walks are very popular with the local community and visitors alike and I'm pleased the Quintinshill Way has now been brought back to a great standard by Network Rail with the support of the land-owner.
"It is important we now all work together to ensure it remains in such good condition so more and more people can enjoy it."