A SANQUHAR man is waging war against Dumfries and Galloway Council for tampering with his relatives' gravestones.
The council authorised 'essential' work to be carried out in Sanquhar Cemetery last year after over 100 headstones were deemed hazardous and likely to topple.
But village resident David Dryfe was dismayed upon finding that his loved ones' gravestones had been removed and dug further into the ground, covering up inscriptions.
Furthermore, aside from putting up a notice at the entrance to the graveyard, the local authority did not notify families whose relatives' graves would be affected by the work.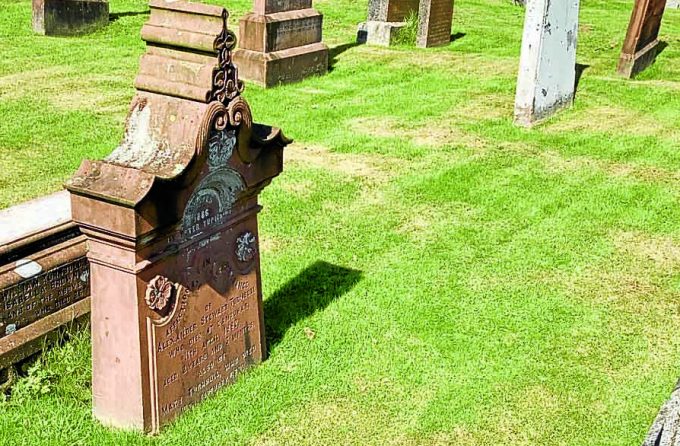 David said: "They've upturned headstones, taken them off the plinths, buried them in a hole in the grave, covering up names and dates of loved ones.
"They're preventing future burials, disturbing human remains — they've broken every rule in the book.
"They're so incompetent, they don't know what they're doing and they're arrogant."
Earlier this year the council's community assets manager Nicola Simpson said the method used by workers was the safest and most effective way of making sure the cemetery was a "safe place for people to visit".
She added: "There was more which could have been done locally to ensure that the people of Sanquhar were aware of the proposed works
"I feel that our signage at the cemetery was not detailed enough and should have gone further in describing the project which was being undertaken and I apologise for any confusion this caused."
However, she maintained that the council "is not at fault".
Furious at the local authority's unwillingness to accept the full responsibility, David has now submitted evidence regarding damage done to headstones to the Local Government Ombudsman.
And he said he will consider taking legal action against the council based on its ruling.