THERE was a buzz of excitement when the Queen's Baton Relay — promoting the forthcoming Commonwealth Games in Birmingham — finished the final leg of its Scottish tour in Dumfries on Wednesday.
During a welcoming ceremony at The Crichton, involving Team Scotland and Team GB members, the torch was carried by sports people of all ages and guests including Scottish Secretary and MP Alister Jack.
The baton, escorted by members of West Midlands Police, which covers the area where the Commonwealth Games will be hosted from July 28 to August 8, later travelled across town to Dumfries Sports Club at Nunholm.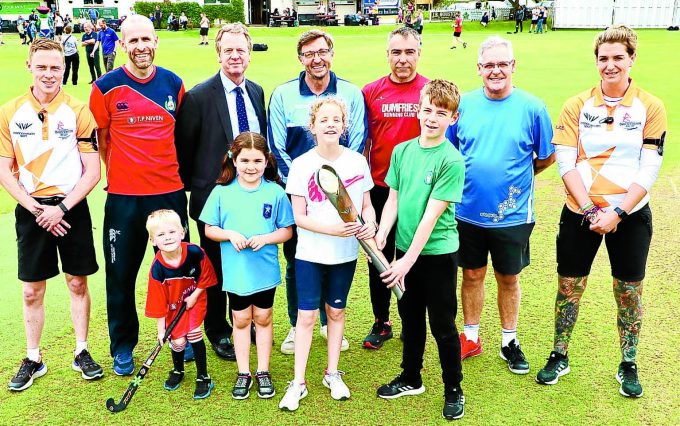 Beginning in October last year, the baton has travelled around the Commonwealth ever since visiting member nations and territories. The next port of call after Dumfries was Northern Ireland.
Scottish Secretary Alister Jack said: "It was fantastic to have the baton here in Dumfries, a visit which also showcased some of the excellent facilities we have in and around the town. Equally, the excitement the event generated helped encourage local youngsters to pursue their sporting ambitions, supported by dedicated local coaches and many volunteers, who deserve great credit."