A DUMFRIES charity has officially opened its first home of its own after 27 years of fundraising.
Food Train – an older people's charity – unveiled its new headquarters on English Street, having transformed a former council building.
The official opening of the new centre was carried out on Wednesday by Lord Lieutenant for Dumfriesshire, Fiona Armstrong.
She was joined by Food Train chief executive Michelle Carruthers, former chairman Dr Rob Wells and current trustee Colette McIntyre.
Other guests included Food Train members, sup- porters and politicians, with Galloway and West Dumfries MSP Finlay Car- son among them.
As well as housing its local and national operations, the new base is also home to a community hub for people aged 65 and over to meet, eat and enjoy each other's company.
Its lounge area has been completed following the successful £15,000 Food Train Hero fundraising campaign to ensure it has been furnished and fitted out to the highest standards.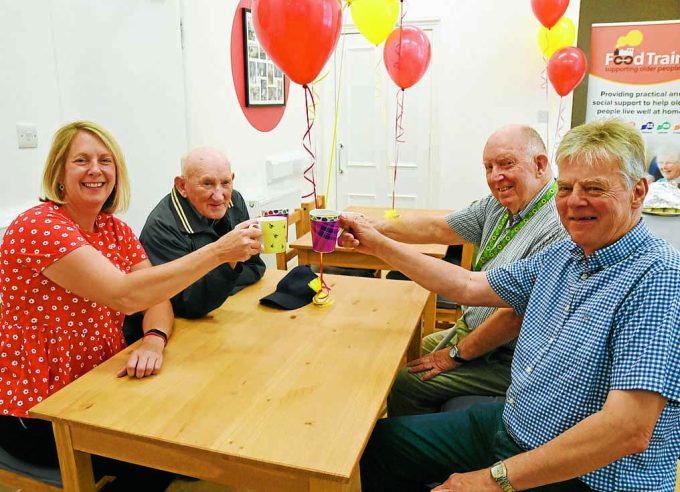 Speaking about the charity's new home, Food Train chief executive, Carruthers said: "This is a really exciting day in the history of our charity and we are so grateful for the support we have received, including that for our Food Train Hero fundraiser.
"Having a centre for older people in Dumfries town centre will make a real difference to our work and the lives of older people. The positive impact of some- where that people can pop into for a cup of tea, a bite to eat and a blether shouldn't be underestimated."
While Dumfries founded Food Train has rented a number of offices in Dumfries – in Irish Street, Nith Place, Castle Street and on the Crichton estate, English Street is the first place it has owned.
Former Chief Executive Dr Wells, said he was "immensely proud" to see the charity move into a home of its own. He added: "It's lovely to see this. It really is a dream realised for Food Train. It provides tremendous and well-deserved security for the charity to have its own property."