LANDMARC Support Services (Landmarc) and the Defence Infrastructure Organisation (DIO) show their support and thanks to service personnel by raising the Armed Forces Day flag at Kirkcudbright training area.
The raising of the flag is an annual event witnessed by both Armed Forces personnel and civilians across the UK. Landmarc and DIO want to extend an extra-special thank you to veterans, full-time and reservist troops, and their families, by flying the official Armed Forces Day flag at military training estates across the UK, including local camp, Kirkcudbright Training Area.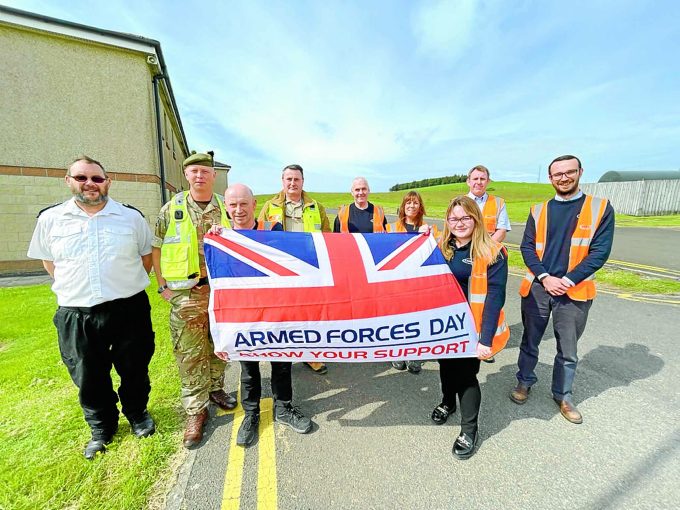 Landmarc employees, Armed Forces personnel and staff from DIO joined together to witness the raising of the flag, where it will fly proudly until Armed Forces Week comes to a close on June 26.