AN ANNAN mechanic has been left unable to run his business after the only road leading to his workshop was blocked off by a major construction project.
Rob McDonald operates Zulu Motors from a garage on Rose Street on the edge of Newington Park.
Since June, Scottish Water has been working on a new flood defence system in the park to reduce the risk of flooding in the town.
Until the end of next summer, the area will be fenced off whilst workers install an underground storm water tank and upgrade sections of the local sewer network.
As part of the works, Rose Street has been closed off and dug up.
But Rob, who has ran his business from the Newington area for the past 15 years, said he was given no prior notification of the project.
He said: "About three or four months ago, I noticed there were a lot of guys in Newington Park, they were taking core samples and I'm actually a mining engineer by profession so I knew there was something up."
The 69-year-old said that upon asking workmen what was happening, he was told to ask the council. The local authority then directed him to Scottish Water, which eventually filled him in.
Rob, of Shawhill Road, added: "I do think it's a necessary project, I'm not against the project at all, but I've got a business to run and they're putting me out of business for the next eight months which is kind of unfair."
As a result of the road closure, cars are unable to access the garage and Rob said this has resulted in trade "coming to an absolute dead stop".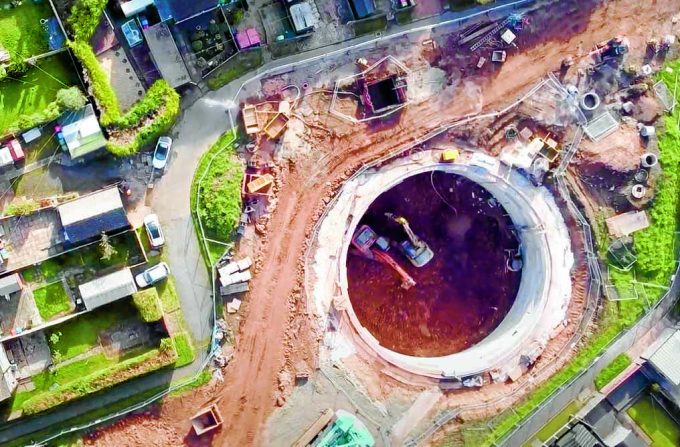 The mechanic asked Scottish Water if it would consider providing compensation or helping him rent alternative premises, however, he said staff "weren't open to discussion on it".
He continued: "If we had some kind of compensation we would gladly move somewhere else and we could continue Zulu Motors."
Commenting, Annandale South councillor Richard Brodie said: "This is something I'll take up with Scottish Water and see whether they were aware of this and whether they have plans to help the business, because it would be in their best public relations interests to do something to help. I'll certainly take it up with them."
A Scottish Water spokesperson said: "The work taking place in Newington Park, Annan, is part of a £5million investment to help protect local residents from internal sewer flooding.
"This project has been planned for several years and we have regularly updated the surrounding properties using letters postcards and information on our website.
"On this project we provided eight weeks' notice prior to the works starting to give people enough advanced warning and we will look to minimise any disruption during the work.
"We have been speaking with the owner of Zulu Motors regularly since the works have started and our customer service teams and Alliance partners who are delivering the work, are always happy to speak to residents where there are issues.
"We fully acknowledge the frustrations of the garage owner and will continue to look to establish what options might be available to work with this business."