17:05: Dickies Bar in Dumfries is offering shelter to anyone affected by the floods. They'll be open until 1am.
16.58 DG Police tweeted:
Flooding incidents now moving east across D&G. #Kirkton & #Lockerbie areas now starting to suffer flooding. #DGWeather #DGRoads

— DumfriesGPolice (@DumfriesGPolice) December 30, 2015
16:38: Whitesands shopkeeper says the floods are 'one of the worst'. Read his story at https://www.dng24.co.uk/this-is-one-of-the-worst-years 16:31 DG Police just tweeted:
#DGRoads – Roads surrounding #Millhousebridge #Lockerbie flooded & impassable. Only access is via Brieryhill Farm. pic.twitter.com/RWuob3948x — DumfriesGPolice (@DumfriesGPolice) December 30, 2015
16:27: Alex Fergusson MSP tweeted: Am hopelessly and helplessly stuck on holiday while Dumfries and Galloway floods. My thoughts are with those flooded and emergency services. — Alex Fergusson MSP (@AFergussonMSP) December 30, 2015
16.20: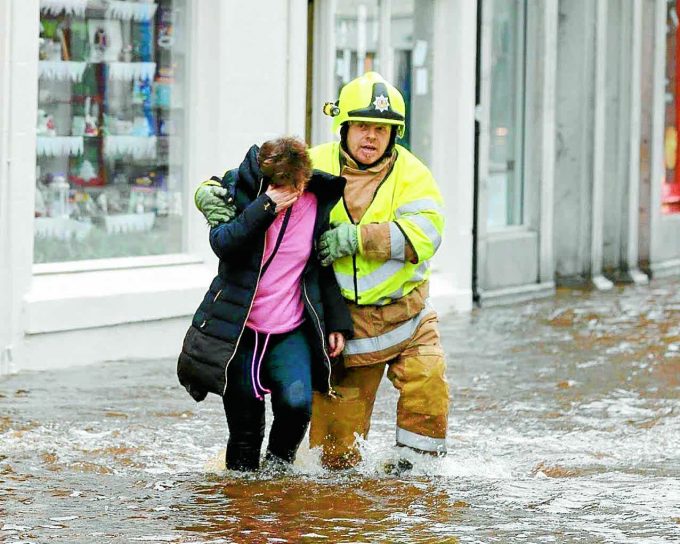 16:13: Find full D&G travel info at http://www.dgpolicevost.com/live-incidents/)
16:08: Ferry services from Cairnryan to Northern Ireland may affected by the high winds. Travellers are recommended to contact the ferry companies directly.
15:54: Peak flooding time for the Whitesands has been revised and is expected to be between 4-6 pm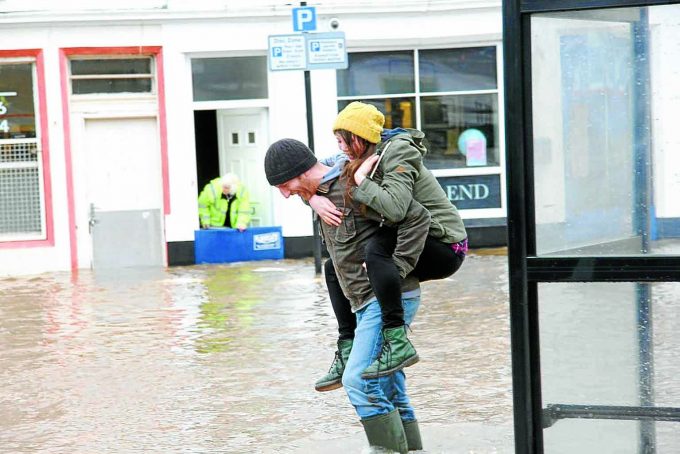 15:48: Advice has been given to the public to stay away from flood water and not to take unnecessary risks. Anyone affected or concerned about flooding should contact the emergency services.
15.44: SEPA have issued six new coastal flood warnings for: Upper Solway Firth, Nith Tidal, Southerness Point, Kirkcudbright Bay, Rough Firth and Inner Wigtown Bay
15:36: Flooding at the Whitesands is ongoing and officials say levels are expected to continue rising for the rest of the afternoon and will remain high until later this evening. Levels are anticipated to be similar to the December 2013 event.
15.29: Police warn of severe traffic disruption across D&G with road closures on the A77, A714, A713, A76 and A701
15:18 – Moffat is declared impassable with roads in and out flooded
15:10 –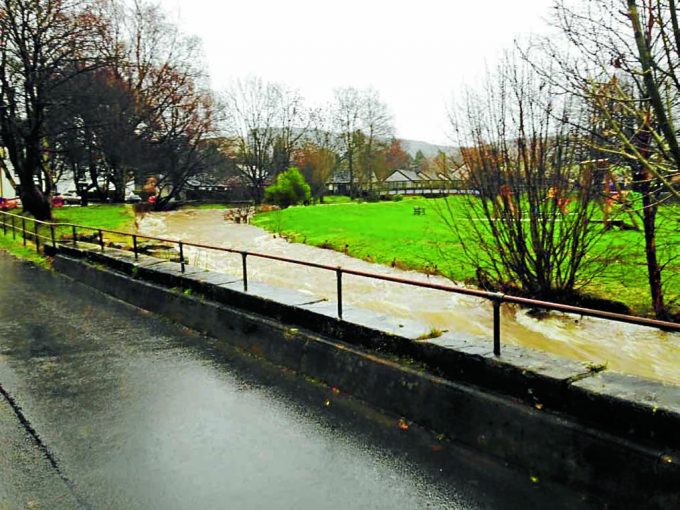 15:00 – Residents in Glencaple, Kelton, Kingholm Quay and Nith Place, Dumfries are being advised to evacuate their homes and businesses because of the flood risk
14:50: Water is rising on the Whitesands