For brothers Max and Alex Chalmers, of Ladysmith Road, chose to not only have their very first haircuts together, at the ages of six and five, but to also donate their long locks to a good cause.
And their mum Kel, 27, joined in too.
The trio had the chop last weekend in aid of the Little Princess Trust.
And as well as sending off their hair to be made into wigs for sick children, they also raised over £600, and rising, in sponsorship.
Friend and hairdresser Sharon Akpabio did the deed, taking 20 inches off Kel; 21 inches off Max; and 17 inches off Alex.
Afterwards Kel said: "It was very emotional for all of us, as it was the boys' first haircut. They're the ones who wanted to donate it to a beautiful cause."
"We were so happy to donate to such a good cause and people can still donate until October 10."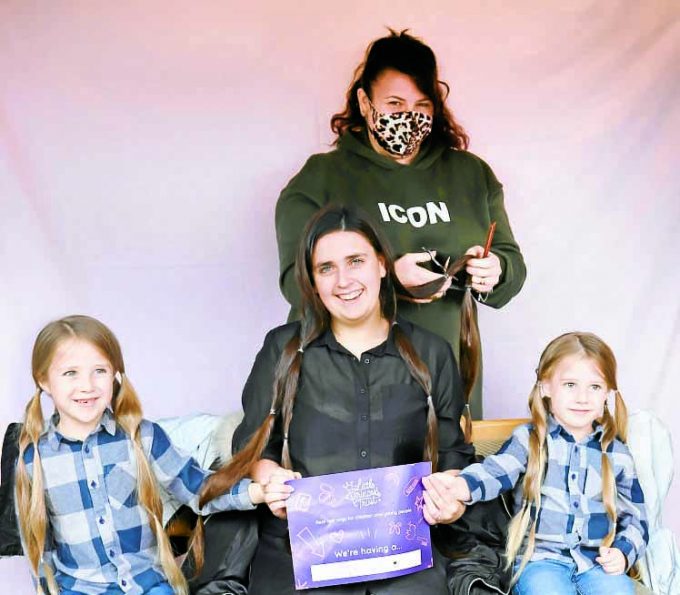 PHOTOS BY JANE CHALMERS