BEFORE . . . the Love Fizz . . . van before
The 23-year-old from Lockerbie has ditched the office for a three-wheeled Italian Piaggio van and set up her own business, named Love Fizz . . .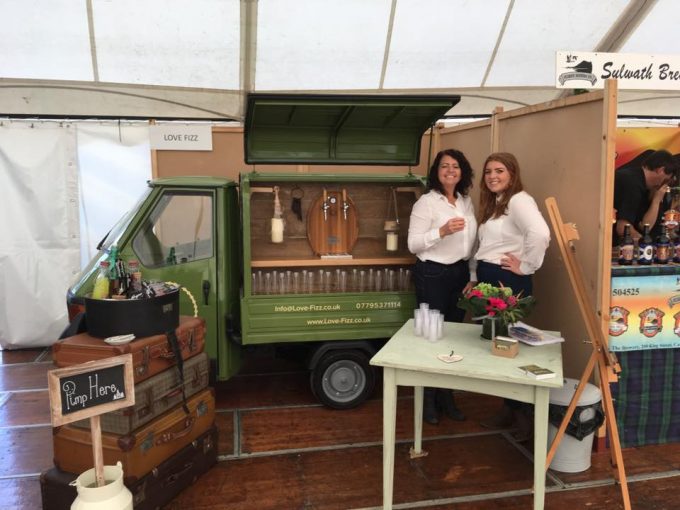 AFTER . . . Eilidh, right, with mum Bev at the Love Fizz . . . début 
Inspired by her friends, she said: "I'm a member of a group of local girls, the 'Prosecco Girls', who get together once  amonth for a night out.
"My friend tagged me in a post, on Facebook, about a similar business. My family and all the Prosecco Girls were behind me and so it began."
It's been over a year in the making for the former wedding planner, who credits Business Gateway and the Princess Trust for helping turn her dream into a reality.
She said: "They were there, not only financially, but also always at the other end of an email or the phone to offer assistance when I required it. I cannot thank them enough for their support."
Queen Margaret University graduate Eilidh says friends and family rallied to help transform the compact eight by four foot van, which only does 20 mph, into a top of the range bar, complete with two serving taps.
She said: "The van's size makes it ideal to fit any event space and although compact in size, it is big in personality. "We just plug in and can be ready to serve anything from sparkling wine to cider in five minutes."
Now an expert in wine, Eilidh said: "To take the name Prosecco the alcohol must be made from the Glera Grape in the Treviso province of Italy and served from a glass bottle no larger than three litres in size.
"We tick all the Prosecco boxes except our fizz is tap poured and not bottle poured, so we can never promote ourselves as a Prosecco van."
After making her début at last Saturday's Dumfries Show, Eilidh has big plans for the future.
She said: "Initially I would like to concentrate on the Love Fizz . . . van for the first year or so, however I would love to have an array of vintage vehicles that service a variety of different niche drinks to be able to bring the same experience to all types of drinkers at any event."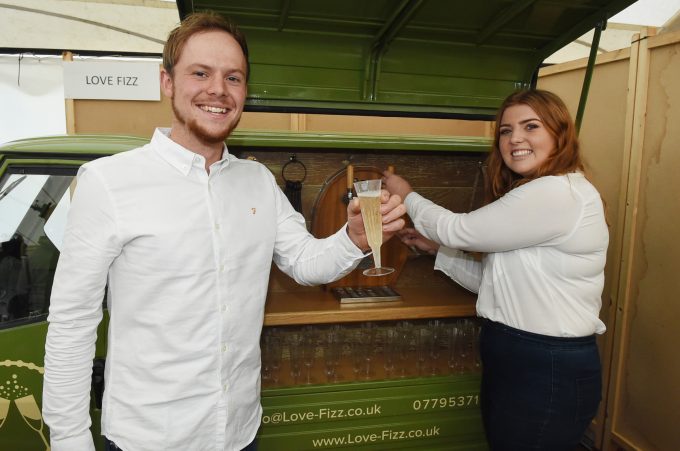 CHEERS . . . Eilidh serves up a glass of fizz to her biggest supporter, boyfriend Ian Millar