MacRebur's co-founder Gordon Reid and international business officer Roddy McEwen held a 'constructive' meeting with Moldovan PM Natalia Gavrilita and her team, above.
It resulted in their waste plastic bitumen replacement being written into the specification for all the country's roads.
Afterwards, Roddy said: "MacRebur Limited looks forward to continuing our recent success in providing asphalt plants across the Republic of Moldova with a greener, more sustainable future."
The company has also been busy in Estonia, where it now has a factory and has laid several roads.
And MacRebur CEO Toby McCartney recently met the Estonian Prime Minister Kaja Kallas, who was keen to hear more about them and the product.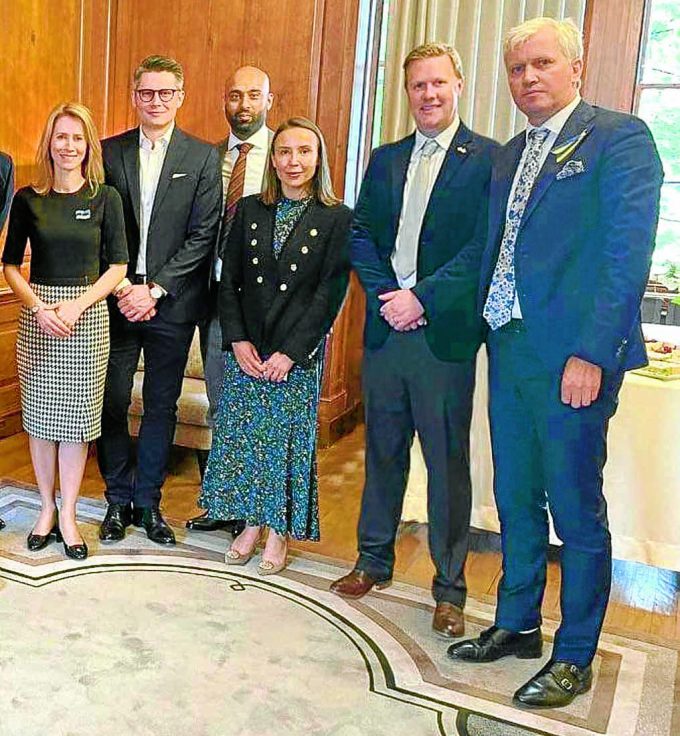 In a further development of their global operations, MacRebur has also opened a subsidiary company in Turkey.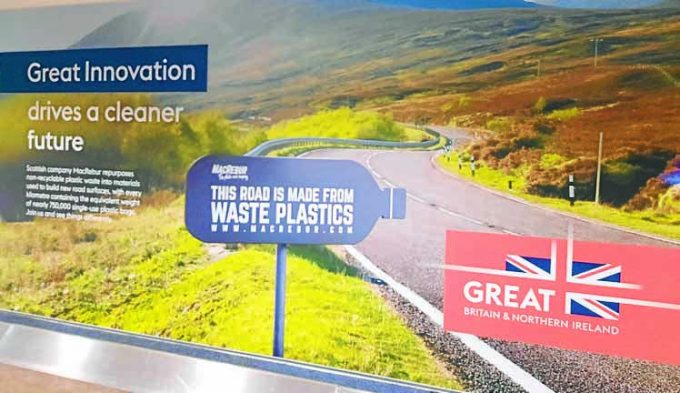 Meanwhile, holidaymakers flying in and out of Manchester Airport this summer will be greeted by a MacRebur billboard, above, as part of the Great Britain initiative run by the UK Government.