From their respective factories at Broomhouses, ScotBio and MacRebur, are both fast growing businesses with an international presence – and bosses say the monies will help them develop their pioneering products even further.
Award winning plastic roads firm MacRebur closed their funding round with the Seedrs platform last Friday, having attracted £3.07 million of crowdfunding pledges from 2650 investors.
Chief executive Toby McCartney said: "We are delighted at the support shown for MacRebur by the Seedrs investors and it will help us to keep expanding operations in both the UK and abroad.
"Demand for our products is huge worldwide as we are seen as one of the solutions to the urgent waste plastic problem. We have lots of exciting negotiations currently ongoing and hope to be able to resume travel soon to roll out more plastic roads globally."
Meanwhile, ScotBio raised £3.2 million in January in a funding round backed by Kelvin Capital, Investing Women, Scottish Enterprise and private investors from the US and Ireland.
It has allowed them to continue the scale-up of their Annandale production plant, which resulted in the creation of four new jobs earlier this month.
ScotBio has developed a patented, vessel-based process to respond to worldwide demand for 'clean labels' and products free of artificial colours by providing manufacturers of FMCGs (fast moving consumer goods) with traceable, natural blue and green colourants and plant based protein.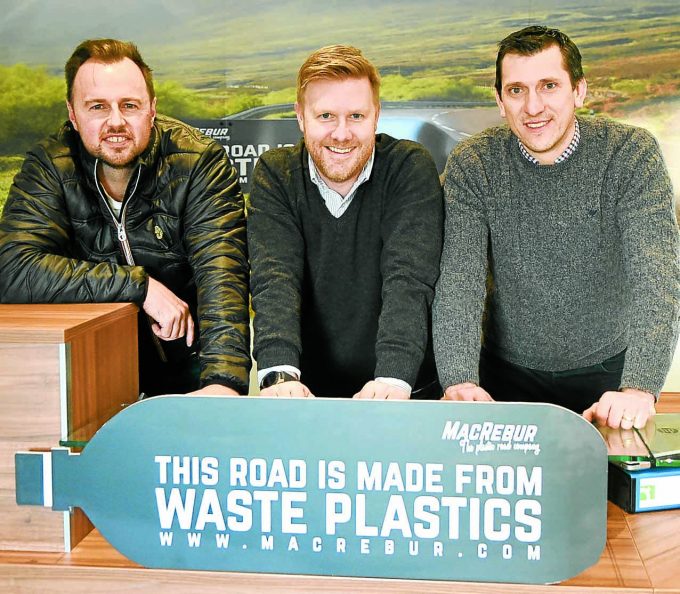 ScotBio's Wayne Fisher pictured above at the Lockerbie plant