Moat Brae House, where the young J.M. Barrie and his friends played the games that inspired Peter Pan, has run the gauntlet from the brink of demolition a decade ago to become the country's newest visitor attraction.
And it has a bright future ahead, expected to attract 31,000 people a year and generate £1.3 million for the area's economy.
Visitors will find a house of delights, including themed interactive exhibits, reading and play areas, temporary exhibitions, a shop and café. There will be costumed guides, discovery trails and a year-round programme of inspirational activities and educational programmes. Outside, in the grounds will be the Neverland Discovery Garden with a pirate ship, Wendy house, Mermaid's Lagoon and performance space.
Centre director Simon Davidson said: "The opening will be a very special moment – Moat Brae inspired a truly great storyteller to create one of the greatest and best-loved children's tales of all time. And now it has been brought back to life as our National Centre for Children's Literature and Storytelling in order to spark the imaginations of many thousands of young people from every corner of the world."
Actress Joanna Lumley is the trust patron and cut the ribbon at a private event last night. She said: "The moment you step into Moat Brae you understand why J.M. Barrie called it 'enchanted land'. It is fantastic that children and young people everywhere can now have the chance to enjoy its magic, discover the joys of Peter Pan, and revel in other children's literature and stories from many different times, places and cultures. It's a wonderful achievement."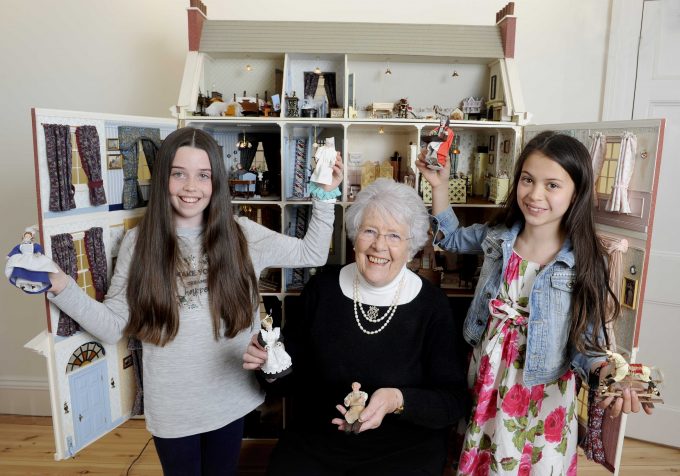 Photos by Colin Hattersley