DUMFRIES junior doctor Katie Percival took on the corporate world at the JPMorgan Corporate Challenge.
During the 5.6 km event at Battersea Park in London Katie and four other healthcare professionals ran the event wearing yellow vests and carried a banner that stated 'JP Morgan Commit Climate Neglect'.
The event was attended by 10,000 runners and attracts close to 30,000 attendees from various parts of the corporate world, and is the world's largest corporate running event.
The protest was arranged by Doctors for Extinction Rebellion and was the latest in a series of protests the group have taken against JP Morgan, who are the world's biggest financer of fossil fuel projects.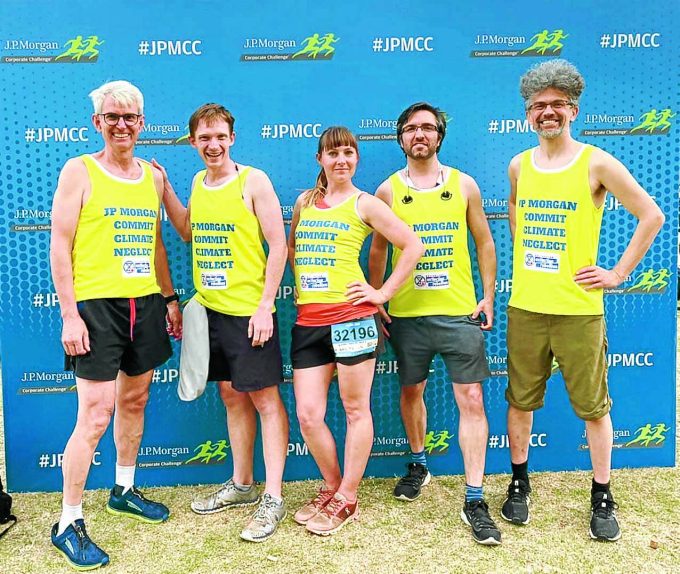 Speaking about climate change, Katie said: "As a healthcare professional, I am deeply concerned about the impacts that the climate emergency will have – and has already – on the health of not just patients in front of me today, but also those I'll treat in the future, and those living elsewhere on the planet, some of whom are already feeling the sharp end of climate change.
"I have already seen first-hand, in Dumfries, the effects the heatwave in 2021 and the storms of January of this year, have had on some of our local patients at DGRI."