That's the situation facing thousands of refugees in Western Ukrainian, says a doctor from Dumfries who is helping out there.
Dr Freda Newlands, who usually works in the emergency department at Dumfries and Galloway Royal Infirmary, joined the UK-Med assessment team last week to help set up a health clinic to serve 15,000 displaced people
And she has shared her experiences so far, describing the country as "utterly devastated by war"
Dr Newlands said: "Our initial remit is to make assessments of the medical need in areas where internally displaced people have arrived.
"Predominantly woman and children, these thousands of internally displaced people have fled from their homes further East – leaving their fathers, husbands and sons to fight for their beloved Ukraine.
"We have seen these woman protecting their children – sheltering them and feeding them within schools and shelters provided for their protection. Everyone is so grateful for our being here."
She currently feels "far from the war" but said it has had an overwhelming impact on Ukraine's western cities, which have been flooded with people escaping to find peace and security.
Explaining the healthcare situation on the ground, the doctor added: "The health needs begin to be apparent. Trauma and surgical requirements are clearly at the site of the conflict in the east, and the Ukrainian health service is very advanced and well served by experienced personnel.
"It is clear that women and children need medical support – and this is where UK-Med hope to help.
"Imagine overcrowded dormitories, poor sanitation, no hygiene facilities and lack of laundry facilities. This is the perfect recipe for the potential spread of infection, so we hope to be able to provide primary care for them.
"There will be a need for the treatment of children with the usual childhood infections, ante-natal care, monitoring of chronic diseases and treatment of acute illness. UK-Med has the skilled experienced clinicians to deliver this care and we hope to start doing this very soon."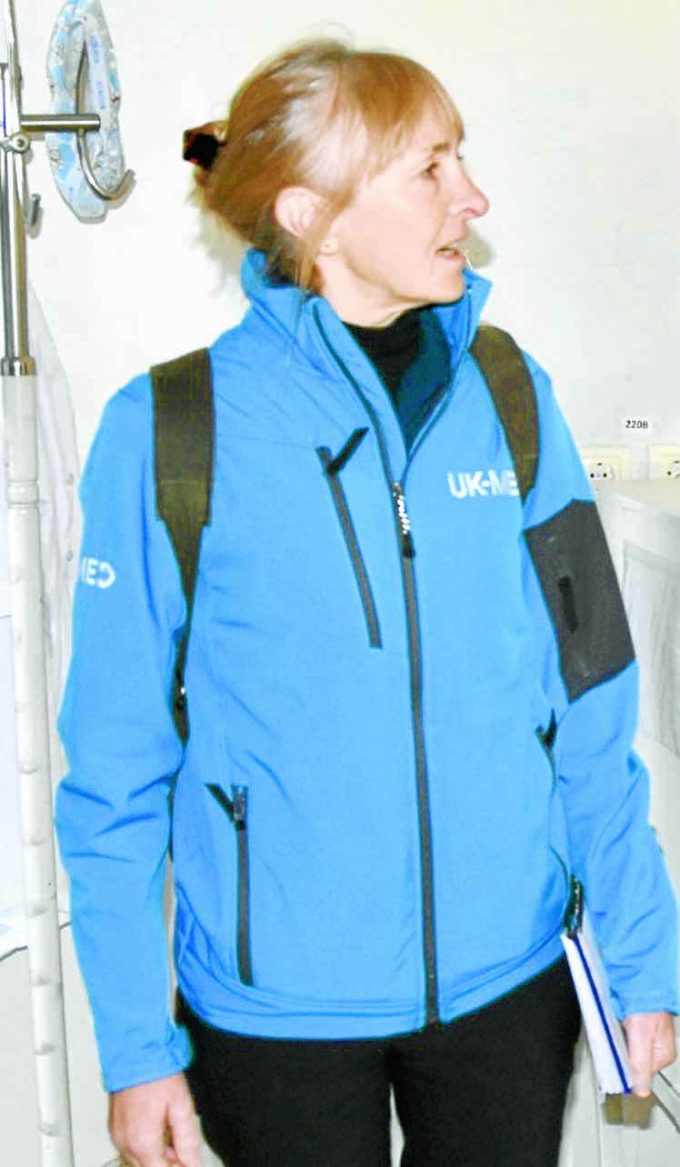 And the doctor appealed for more support to help UK-Med's efforts out there, saying: "These donations are making a difference right now: enabling us to be on the ground, working to provide medical and healthcare to where it's most needed.
"We urge you to please keep supporting and sharing the appeal that makes it possible."
To donate, go to www.uk-med.org/ukraine-appeal/