A WELL known centenarian from Dumfries is delighted to be sharing her name with the newest blood bike for the region.
Dumfries and Galloway Blood Bikes this week unveiled Delia, a BMW F800GT and the latest addition to their fleet.
It has been named after 100-year-old Delia Moscardini, who has lived in the town since 1965 and owned the popular Lochside Cafe.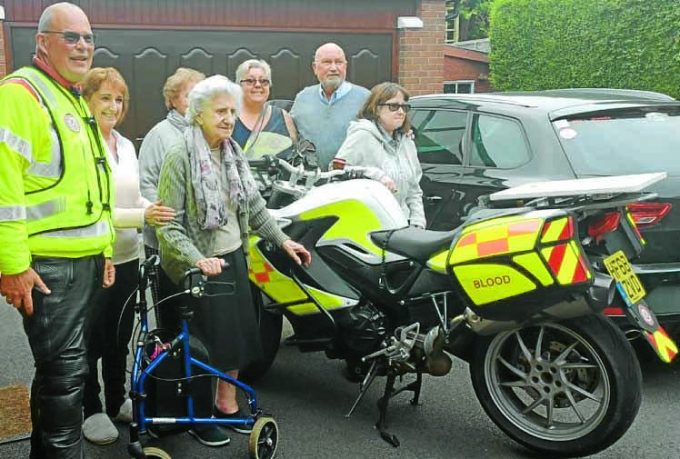 Delia and her family said they were touched at the name and expressed their support for the charity's work locally.
Money for the new bike was raised through collection pots spread across the region.
Blood Bikes chairman David Hook said: "It was an honour to meet such an amazing lady in Delia, having lived a life through a century and seen many changes in life, culture and tradition.
"Delia was moved to tears when she saw the bike with her name on it. Having the smaller bike in our fleet gives more options for some riders that are put off by the bigger bikes."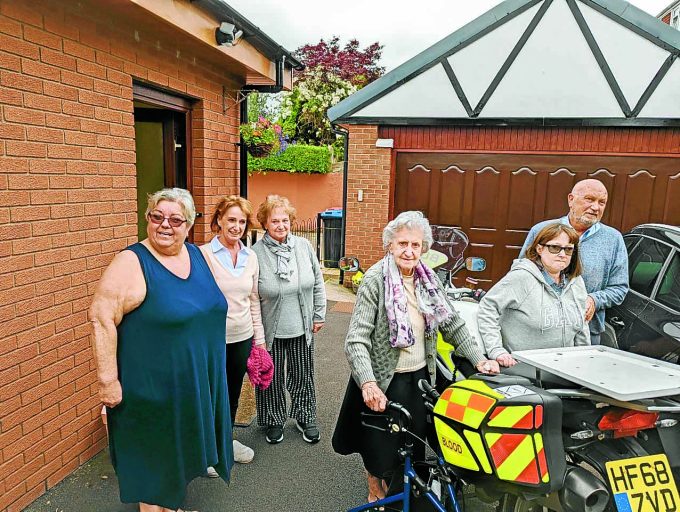 He also made a call for new volunteer drivers to join their ranks.
Riders and Drivers are required to be over 25 and have had their licence for longer than a year. They will also need advanced rider or driver training, provided by the Institute of Advanced Motorists.
Controllers are also needed and require training, but can control from home or whilst out and about.
If you are interested volunteering or sponsoring, go to www.dgbloodbikes.org.uk, email [email protected], or find them on Facebook.