Despite the rain, townsfolk, exiles, VIPs and visitors, turned out in force for the breakfast time horse spectacular.
It was a bright and early start to Muckle Toon's big day with the flute band parade at 5 am.
But the Kirk Wynd was the place to be at 8.30 am for the best views of the mounted processions and spectacular up-hill gallop. This year's Cornet, Jamie Fletcher, was first to go and was beaming broadly. Clearly enjoying his big day, he proudly held aloft the town flag as spectators cheered him onwards and upwards.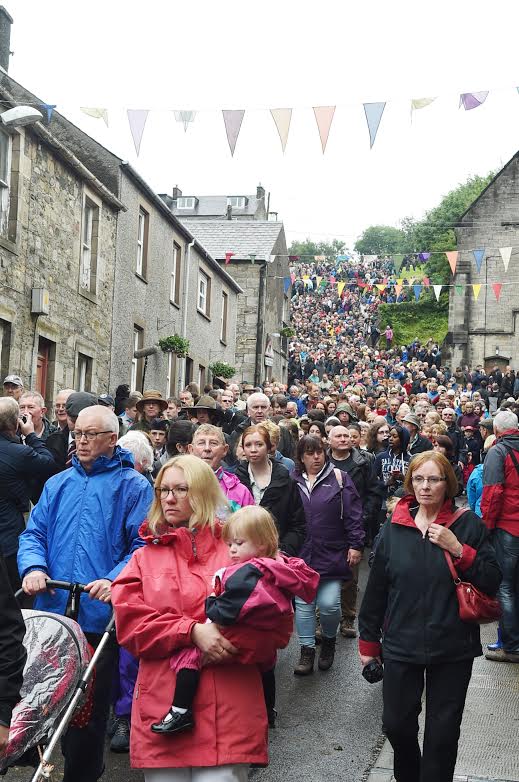 He was followed by dozens more horses and riders – young and old – going flat out up the hill to whoops and applause.
The programme for the rest of the day includes horse racing, athletic games, highland dancing and wrestling.
And events will go on until 9.30 pm tonight when Cornet Jamie Fletcher hands the flag back in front of the town hall.