The £40,000 eye-catching statue, which sits proudly in the centre of the Scott's Street roundabout, was commissioned to coincide with the opening of Annan's Tesco store in 2009.
The statue has long been a controversial figure, when first erected there were calls to remove the netter's near crotch-level fish.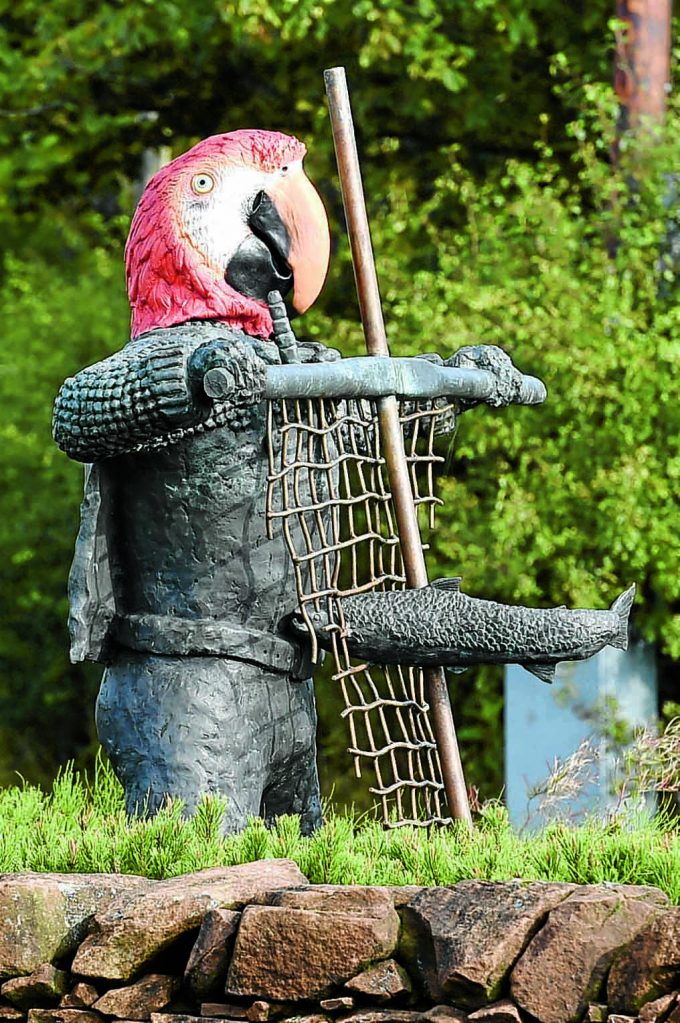 In 2010 'a mystery man' targeted the figure, placing placards and even a noose around the neck of the bronze and stainless steel statue.
And since the statue was first put in place nearly a decade ago, the Annandale Observer has received numerous letters about the figure— some citing pros, others cons.
And the bronze carving has made it's way back into headlines in recent weeks, thanks to its ever changing head.
The east end statue's head went missing several weeks ago and has since been replaced with an array of new noggins including the heads of a parrot, pig and gull.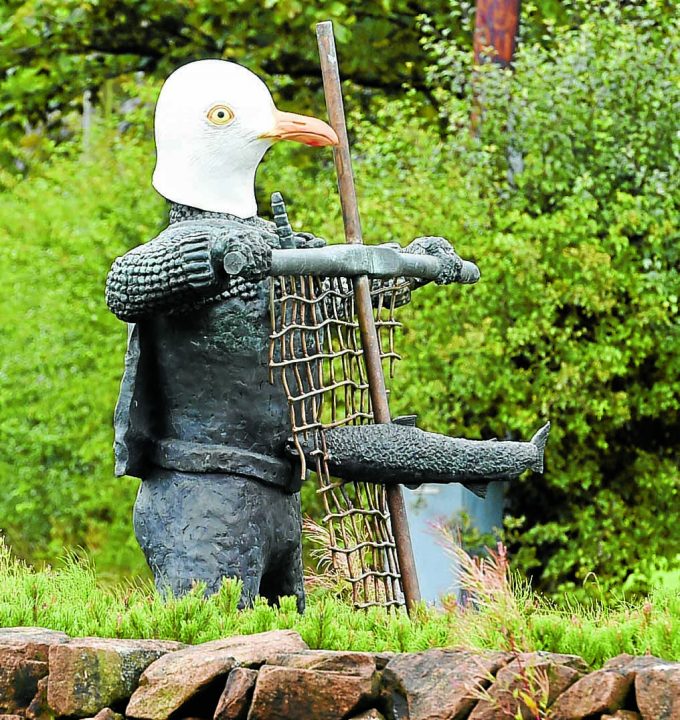 And this week the haaf netter took style tips from Glasgow's Duke of Wellington and sported a cone head.
Whatever next . . . ?