ADDRESSING the key social issues of our times such as poverty, homelessness, landfill waste, and a soaring demand for affordable household goods increasingly requires the help of third sector organisations.
And one which is tackling all of the above is the Annan-based Newstart Recycle.
"On reflection," said Tony Nesbit, who set-up the social enterprise with friend Frankie Mcgowan, "Newstart Recycle should have been named 'Newstart Reuse'. We are not about repurposing the materials the objects are made from, but repurposing the very object itself."
The pair run the operation from the two-storey Provost Mill Warehouse on Queensberry Street, which is filled wall-to-wall with preowned and refurbished furniture, appliances, white goods, clothes, books, electricals – and just about everything in between.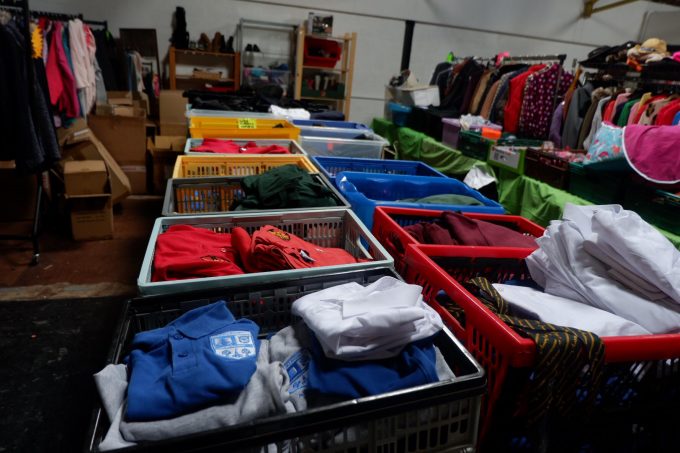 Working alongside a team of diligent volunteers and a network of local referral organisations, including Dumfries and Galloway Housing Partnership (DGHP), Shelter, and Massive Outpouring of Love (MOOL), which supports refugees living in the region, they strive to shift the second-hand stock from their base to those living in Annandale and Eskdale who need it the most.
Furthermore, all the reused goods are priced for sale and available to browse and purchase at the warehouse, which is open to the public six days a week.
Tony stated that the vision of the organisation is to "provide a local-led solutions to local problems described as 'from one DG home to another', underpinned by financial self sustainability".
He added: "We sell or donate free, used goods rather than discard them. We also provide the unwanted goods that we are "not moving" onto other charitable organisations."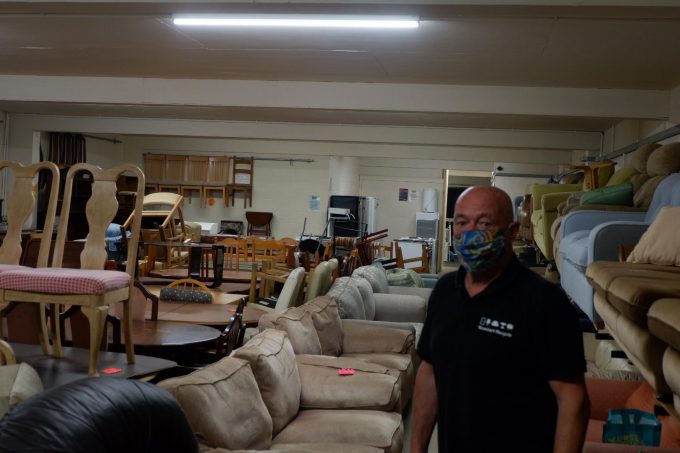 As of January this year, the Newstart Recycle team had supported over 1450 disadvantaged families or individuals living in poverty or without a home, clocked-up over 18,000 voluntary hours and diverted 720 tonnes of goods bound for landfill.
"If we are approached from someone seeking help, we discuss their needs and signpost them to the relative support group. That organisation then contacts us to proceed to the next stage," said Tony.
He explained that another of their initiatives focuses on ensuing all children in the region are supplied with school clothes.
"Three years ago, we introduced a drop-in for school wear including shoes. We then offered those free to families. This was then picked up by Dumfries and Galloway Council with some success in other regions. Ours continues to thrive and in fact is one of the few items that we are struggling to keep up with. School wear is always needed. If families cannot get them to us then we try and arrange collections or they can drop them in our brilliant day centres," he said.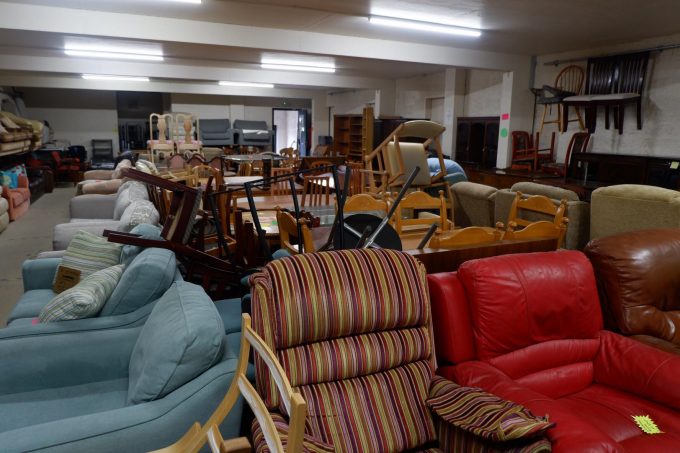 Reflecting on how the organisation responded to the demands incurred by the pandemic, Tony said: "The warehouse closed down to the public when lockdown was introduced. However, we continued to support and respond to requests to help referrals from Shelter, Dumfries and Galloway Social Services, NHS Health Improvement Team, Womens Refuge and South Scotland Rape Crisis – and this is ongoing.
"We also provided free face masks – in total 17,000 to the community – plus NHS scrubs, wash bags, etcetera and these were made by our brilliant team of sewing volunteers.
"This region should be proud of the community resilience, the capacity to adapt in the face of challenging circumstances and overwhelming pressure is second to none."
He added that since the first lockdown, donations have flooded in.
"Households have been clearing out items and all the charities that have managed to survive are inundated with donations," he said.
"All of us are overstocked with many goods. However, we always need the major items such as furniture, white goods, cooking utensils, but we're now restricted in receiving donations at our premises. We have to inspect and sanitise and this is at times impossible. This is further complicated by the local recycle depot restrictions and we have been used to tip complete waste and rubbish bags.
"Managing people's expectations is also difficult; almost daily we receive requests to collect furniture the same day – it is impossible.We are booked up for at least a week in advance and of course we need to inspect the goods first to assess if they are suitable."
Tony stressed that the organisation is constantly on the lookout for new volunteers – highlighting the "major risk" to the future of Newstart Recycle from a lack of driver volunteers.
Anyone interested in getting involved is encouraged to get in touch with Tony by emailing [email protected]