GRETNA held a long-awaited charity concert at All Saints Church on Sunday afternoon to raise money for local community groups.
Organised by Andrew Turnbull, of Kollectivity, the event raised £500 and included a varied musical programme lasting three hours, complete with a refreshment break and a raffle held by the church.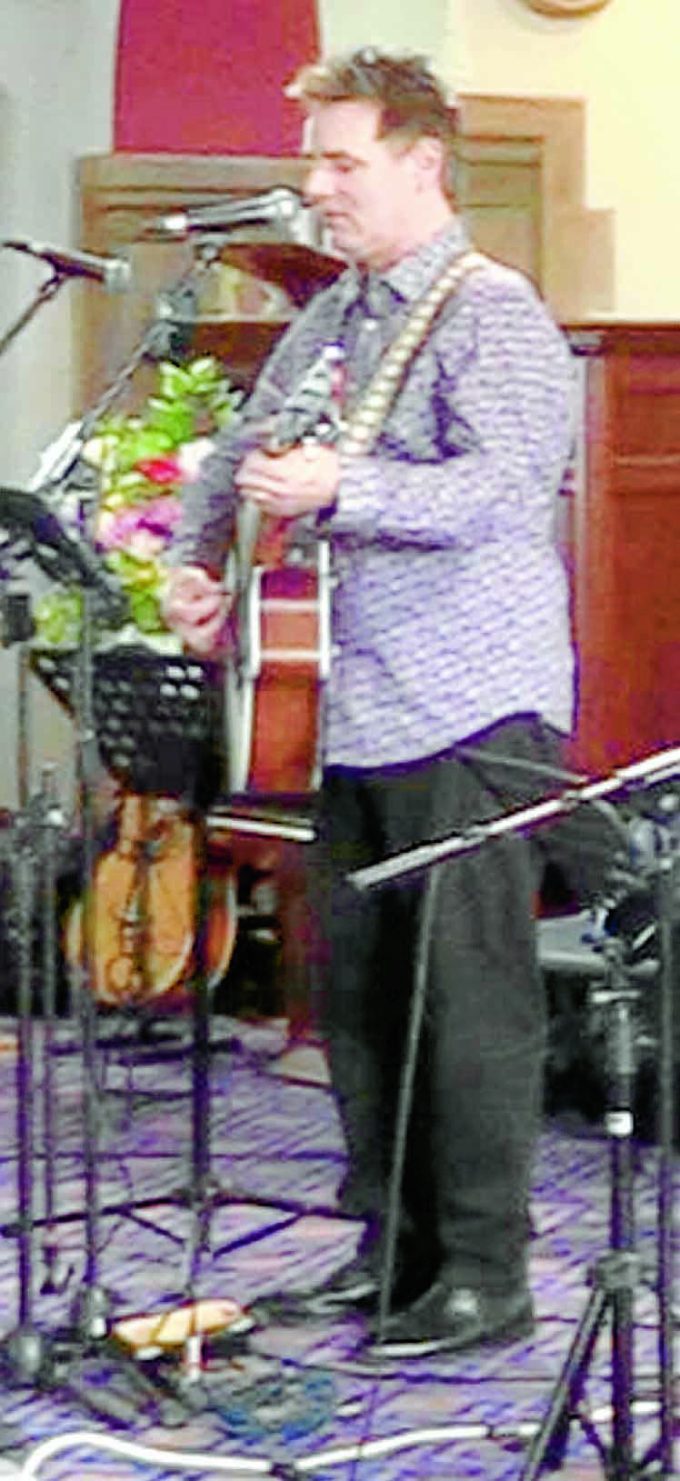 A range of performers from across the region allowed the incredible acoustics of the church to amplify the concert even further.
Eastriggs solo performer John Nelson sang Roman Keating, Tom Petty and Amy Winehouse; Dornock acoustic duo Nick and Shelley provided a beautiful series of celtic/bluegrass style instrumentals on fiddle and flute/guitar; while Powfoot-based songwriter Elaine Johnson sang an original song called "Caledonian Skies".
Archie Irving, a singer and guitarist from Gretna, bellowed out a handful of tunes by the likes of Bruce Springsteen, Coldplay and Sam Fender; then Annan-based Dundonian Pat Grieve entertained with his wit and invited them to sing along to songs such as "Blueberry Hill" and "Dirty Old Town".
Local instrument maker and repairer Bill Allison provided a set of Irish jigs with Andrew Turnbull on guitar. The latter also played his own set of songs by the likes of Gerry Rafferty and Jethro Tull with help from other musicians including Lochmaben-based fiddler, Charlie Carr.
The penultimate performance was given by young singer Ellie Blackadder from Carlisle, who wowed the audience with her singing skills with songs from Oleta Adams, Etta James, Kate Bush and Abba in her repertoire.
And the final performance was given by The Esk Singers, a new singing group based in Longtown. The 20-strong crew blew the audience away with their vocal renditions of Abba and Christine Rosetti blended with Robert Burns.
Andrew concluded the performances by thanking all those that had supported the event, notably the performers, All Saints Church and the audience for being there.
He said: "I would say that the concert was a success. It pulled in enough support, raised £500 and by all accounts, was enjoyed by all those in attendance. A job well done to all."
Money raised from the charity event will be apportioned to Gretna Gala, Gretna Day Centre, Gretna Scouting Group, Gretna Bowling Club and All Saints Church.