A CELLIST superstar from the region has made it to the final of a prestigious music competition, where he will be playing a top of the range instrument.
Will Archibald from Langholm is only 14 but is already making a name for himself with his musical talent and will this weekend compete in the Scottish Young Musician of the Year.
Born in Stirling, Will moved to Eskdale as a child and took up the cello at the age of seven.
He has already racked up an impressive tally of titles this year, winning at both the Perform in Dumfries Music Festival and the Carlisle Music Festival.
Not only that, but he has won the Beatrice Huntington Award and played in the Edinburgh Competition Festival too.
A pupil of Langholm Academy, Will attends cello classes in Annan with Alex McQuiston, who himself trained as a cellist at Chetham's School of Music, the RNCM and the Conservatorio della Svizzera Italiana.
Praising his student, Alex said: "He's doing incredibly well."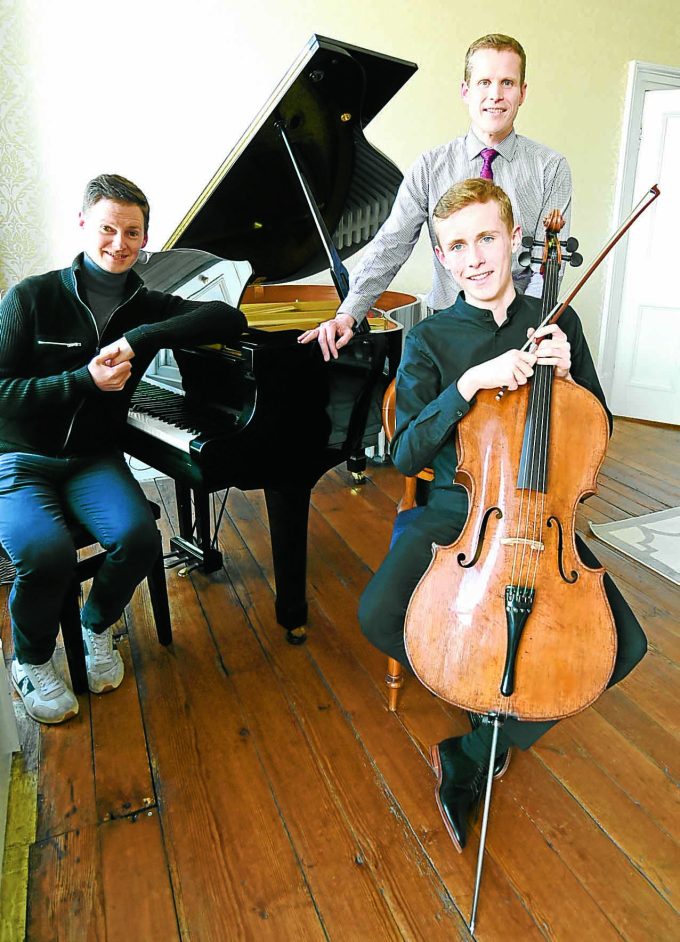 Will is quietly confident going into the final and said: "I don't think I'm a prodigy. I wasn't innately gifted or anything. I only really started to improve once Alex began to teach me.
"With what I've learned from him and the experience I already have on stage, I think I can win on the weekend – especially with the new cello I've been loaned."
In Sunday's final he will be using a much sought after Alessandro Gagliano cello, which is seen as the 'Rolls Royce' of the instrument.
Will and his father Cameron were thrilled to be invited to London recently by the prestigious Florian Leonhard Fine Violins, and graciously loaned a Gagliano cello for the festival.
Proud dad Cameron said: "This is an extremely big deal for Will, but also for the shop. If this goes well, they could loan instruments to other young musicians.
"The cello is unlike anything Will has played. Like how F1 drivers are given the best cars to drive, Will has been given an exceptional instrument to handle the open space of the venue.
"The amount of children that get the chance to do these sorts of things is next to zero. And I'm so proud of Will for everything he's done."