A DUMFRIES man took a step back in time when he visited a cafe from his boyhood that features a very special wall.
Peter Angelini, a well known poet, was delighted to visit old family friend Marco Fusi at the Drumlanrig Cafe in Thornhill, which has been in the Fusi family since opening in 1929.
And Peter was thrilled to see still in situ a mosaic wall that he helped create when he was a boy.
The Fusi family first met the Angelinis after World War II, when the latter family migrated to the UK.
Peter's father was a skilled mosaic tiler and was commissioned by Marco's grandfather to make a beautiful wall piece for the cafe. And Peter helped his father with the hard labour and heavy lifting, while learning the craft.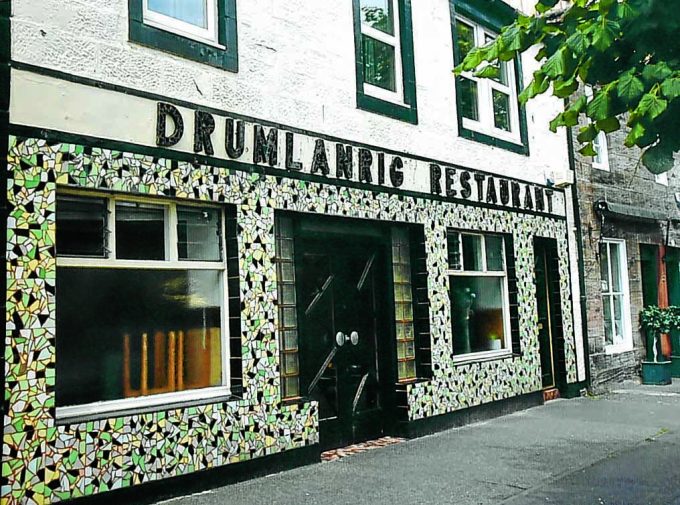 Their tiled efforts have become a focal point for the cafe, delighting many customers over the years.
Joining the two men at the cafe was Hope Vere Anderson, a Fellow of the Society of Antiquaries Scotland, who came to inspect the wall.
He found it remains in excellent condition despite the Scottish weather.
Meanwhile, Peter has offered his services to renovate and rejuvenate it if needs be ahead of the cafe's centenary in seven years.