"ROOKIE errors" are leaving ticket holders and bands frustrated with the Big Burns Supper (BBS) team, who this week issued an apology after 'a difficult five weeks'.
Since BBS transformed the Loreburn Hall into a hub, main venue and pop-up cinema earlier this year, there have been numerous complaints.
Issues have ranged from a lack of facilities after the ladies toilet became unusable following a gig in April and paltry promotion of events, to a lack of communication about the cancellation of gigs, leaving some performers shortchanged.
One band hit out on social media when BBS failed to provide them with sound equipment or a sound engineer for their scheduled set.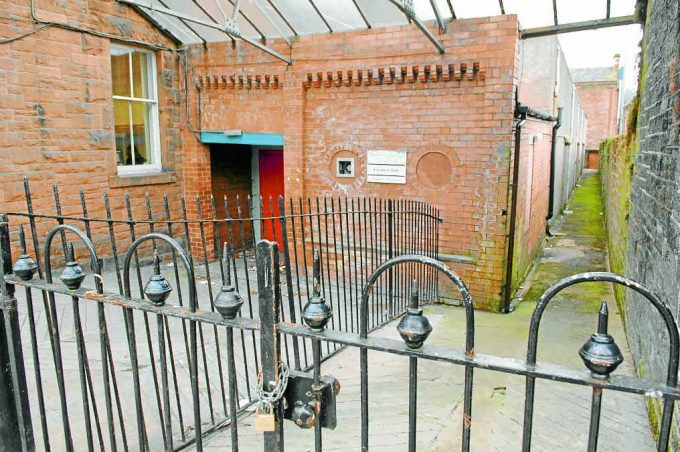 And Alix Apples and The Core were left out of pocket when their performance was cancelled at short notice.
Lead singer Alix Adair said: "We're all spread out across central Scotland and my pianist lives in London, so we'd all taken time off work for rehearsal and the show.
"They weren't covering our travel but the fee we were getting was enough to cover our travel. We were fine doing it because I've worked with bits of BBS before, I care about it and I care about doing stuff in my hometown.
"But now we're out of pocket because all of us have taken time off work or paid for travel already and we're not getting the fee that we agreed on.
"I'd love to say that we could reschedule for September but none of us want to, especially after seeing what some of the other bands are saying that they've gone through. There's no point in us postponing to then to just have a mess to deal with in September, which is how this is looking like it will go."
She added: "I think that part of where the frustration comes from is because I know the potential of BBS.
"We see it every year, they're so good, but stuff like this should not be happening because they're rookie errors."
Responding, the Big Burns Supper team this week issued a statement addressing the negative feedback. They said: "We have been experiencing some operational issues which have arisen due to staffing shortages across our business.
"It has been a difficult five weeks and we have been struggling to cope with key members of our team being out of action.
"We apologise sincerely to any parties that have been affected by the disruption to our normal service.
"We will be scaling back some of our operations for a couple of weeks to help us focus on re-building our operational effectiveness and addressing some of the issues we have been facing."