LOCHMABEN Church elders were delighted to finally celebrate 200 year of worship last Sunday.
The church's bicentennial celebrations were delayed due to the pandemic.
The service to mark the anniversary was led by the Very Rev Dr Susan M Brown, a former Moderator of the Church of Scotland and Chaplain to Her Majesty the Queen in Scotland.
The celebrations were attended by representatives from across the Christian community including Holy Trinity, All Saints in Lockerbie, the Salvation Army as well as friends from Applegarth, Sibbaldbie and Johnstonebridge and Dryfesdale.
Former church minister Reverend Paul Read was also in attendance in addition to community councillor Carol Rogerson and Lochmaben Primary head teacher Jennifer Docherty.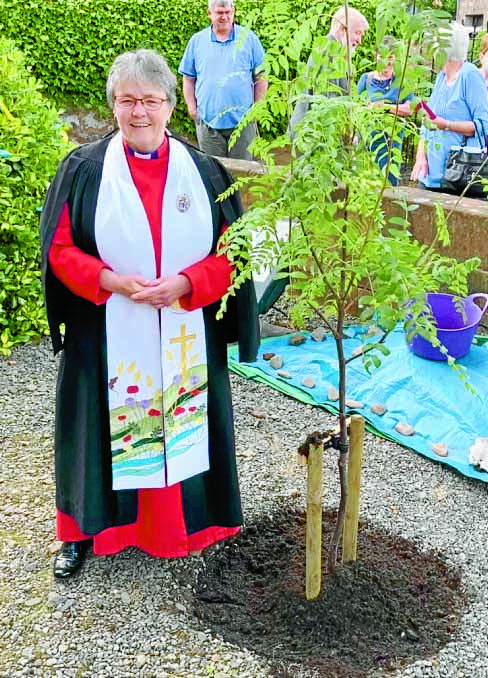 Church Elder, Winifred Dickie, said: "It was so gratifying to see the church very quickly filling up. Church members and friends from the community were joined by former residents who had travelled a distance to be present.
"Dr Brown's good humour and natural friendliness warmed everyone to her. It was a meaningful and joyful service."
After the service Dr Brown planted a rowan tree in the church grounds to commemorate 200 years of worship in Lochmaben Church.
A buffet lunch was held in the church hall at which thanks were expressed to all members who contributed to the success of this very special occasion.