DnG Media and Katisha Make-Up have got you covered! Dumfries make-up artist (MUA) Katisha Atkinson, 24, met reporter Amanda Kennedy to school her in creating the hottest look of the 2017 Halloween season — Pennywise the Clown from IT …with a feminine twist.
Step-by-step with Katisha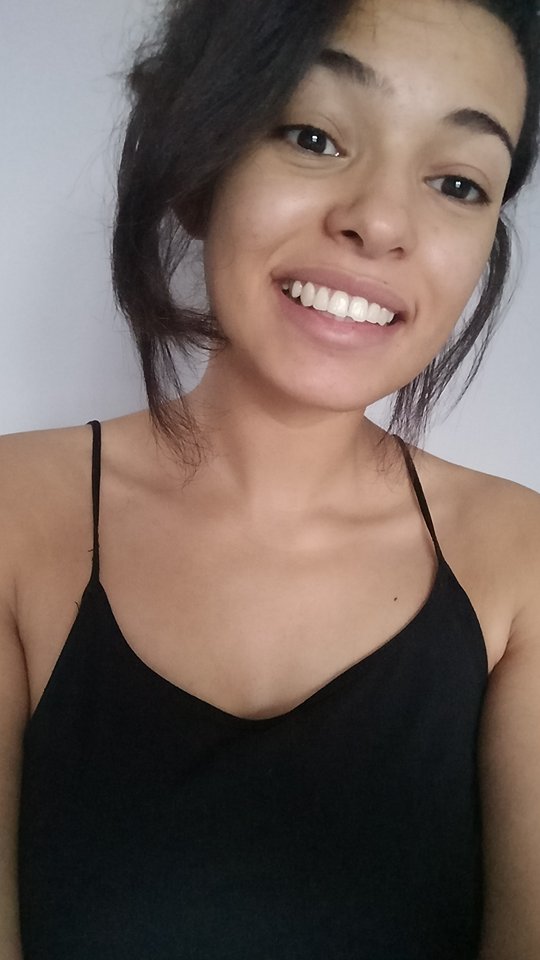 BEFORE . . . Katisha before 
■ Start with your normal foundation routine. I used Lancôme Ultra Wear in 03 for my base and Maybelline Age Rewind to conceal and highlight
■ I warmed up my skin using Kiko Radiant Fusion Powder in shade 06+07. Then applied Doll Beauty Highlight in Shine Bright
■ For the clown eyes I carved out two semi circles above my eyebrows using a very light concealer, La Girl in Porcelain mixed with a smaller amount of white face paint. Then I created a longer semi circle at the bottom of the eye going down toward the cheek and filled in with the remaining concealer
■ Next fill in brows as normal or exaggerate if desired
■ And to create your eyeliner cut crease, start by blanking out the eyelid with the same mixture you used for the semi circles then set with a skin tones powder or eyeshadow
■ Create a wing as normal starting from the water line and extending up toward the tail of the brow, then from the tip of that line drag down toward the upper lash line and fill in. From the middle of the wing extend another liner onto your eyelid just above the crease, where the eyelid naturally folds
■ Using warm toned eye shadows smoke out the lower lash line.Iused Coco Bear, a warm toned brown, then Bitten, warm toned reddish brown, and finally Corrupt, a full black, all from Makeup Geek. Take your black eyeshadow and smoke out below the eyeliner
■ Take these same three shades to shade out the mouth area. Use a eyeshadow brush and sweep from the outer part of the mouth toward the cheek to create and extended smile Top tip — place your brush at the outer part of the mouth and move your head side to side to createastraight line. Use all three eyeshadows in the same order you used to smoke out the lower lash line with
■ Began to fill in lips using two lip products —Iused NYX Liquid Suede in the shade Alien for the black and Lancôme Matte Juicy shaker in Kiss Me Cherie for the red. Use the black to outline the outer part of the lip and the red in the centre then blend the two together using your finger or a brush. Extended another line going straight through your mouth — use the head swivel technique — using the black lipstick. Smoke this line out with your black shadow also
■ Apply mascara and lashes for extra drama
■ Fix your hair and you're good to . . .glam clown, take the town!