Helicopters, water rescue teams and divers were involved in an operation covering a three-mile stretch south of the A7 road bridge.
Cumbria Police were called out after reports that a man had got into difficulties near the road bridge around 4.15 pm on Tuesday.
A child, thought to be a member of the man's family, was rescued by part-time Langholm firefighter Geoff Maxwell, around the same time and after treatment at the scene was taken to hospital.
The man who drowned, who was aged in his early 30s and was staying in Carlisle area, was recovered from the river about 12.37 am some distance downstream of the bridge.
A police spokesman said: "It is believed he suffered a medical episode whilst in the water.  Police are not considering this incident suspicious at this time and enquiries continue."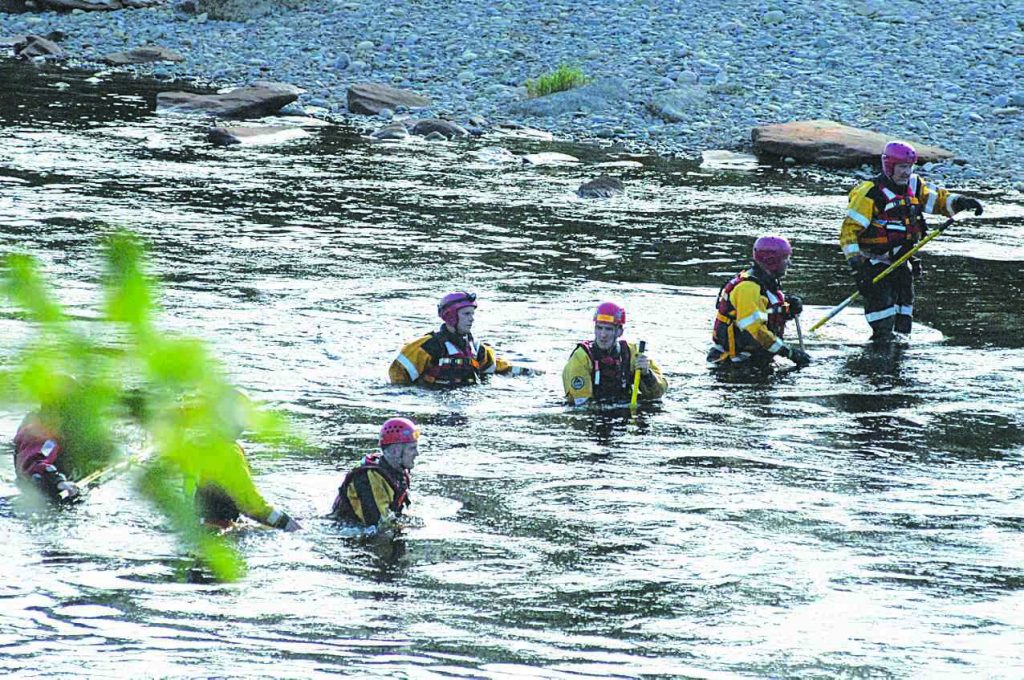 Nearby residents said they believed the man had gone into the water to assist the young girl and got into trouble himself.
A local man said: "There is a deep pool under the bridge with strong under currents. This is near where the man was seen.
"It is a very dangerous spot but looks very inviting to people who do not know. There has been a number of tragedies at this bridge down the years."
Cumbria Fire and Rescue Service stated that around 55 firefighters from both sides of the border were at the scene at the height of the search.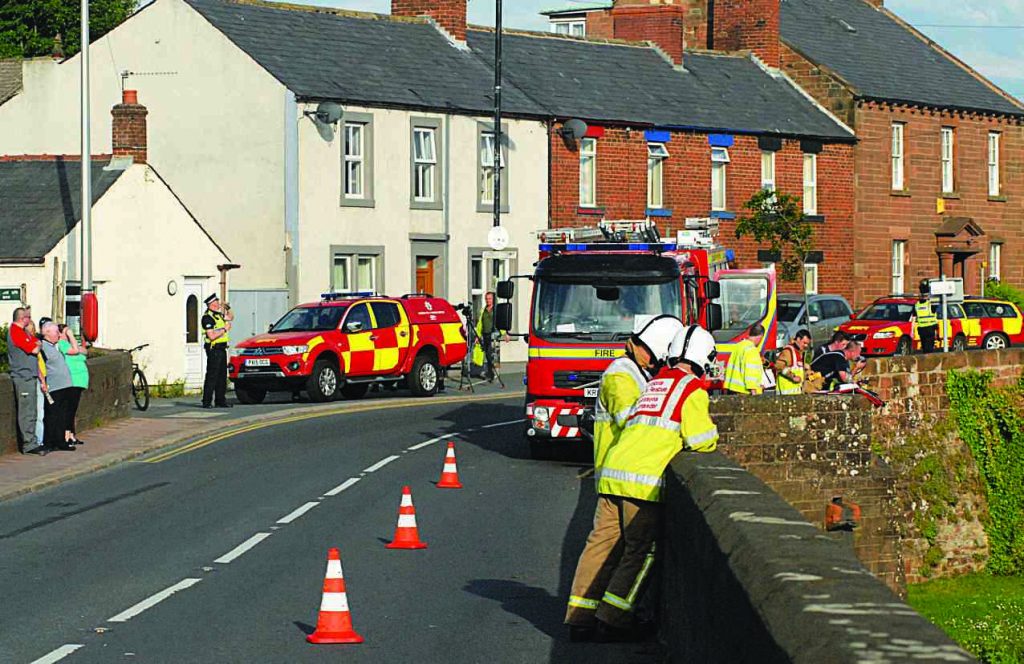 They included specialist water rescue teams from Annan, Carlisle and Penrith, fire crews from Gretna and Langholm, and a rescue team from the Lake District. A Sea King helicopter, a police helicopter from north east England and an air ambulance were called in at the early stages of the search.
Greater Manchester Police divers also travelled to the border town and helped recover the body.
The river was said to be high for a period after an earlier downpour in the upper reaches.
Cumbria Police stated the family of the man, who had asked for him not to be identified, were being supported by officers and they thanked members of the public for their patience and co-operation during the search operation.
Relatives and friends of the man have placed floral tributes at the foot of one of the bridge supports.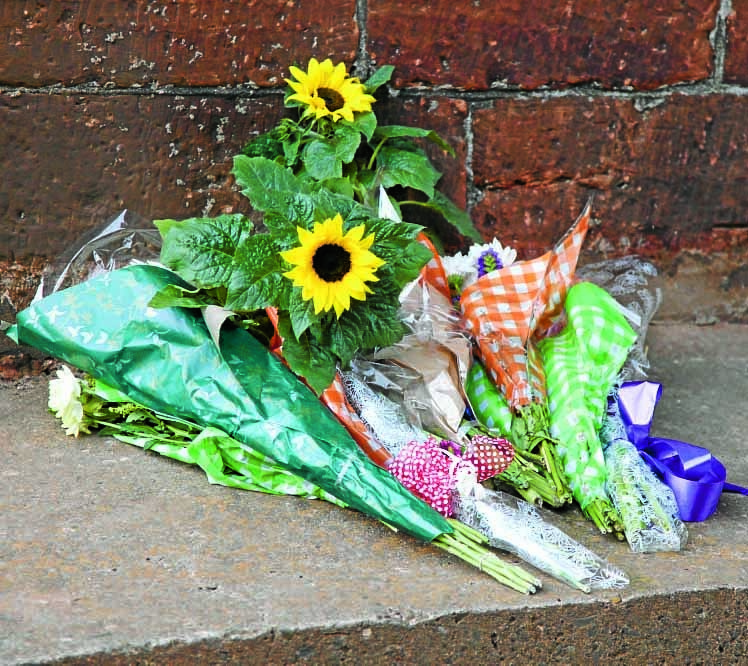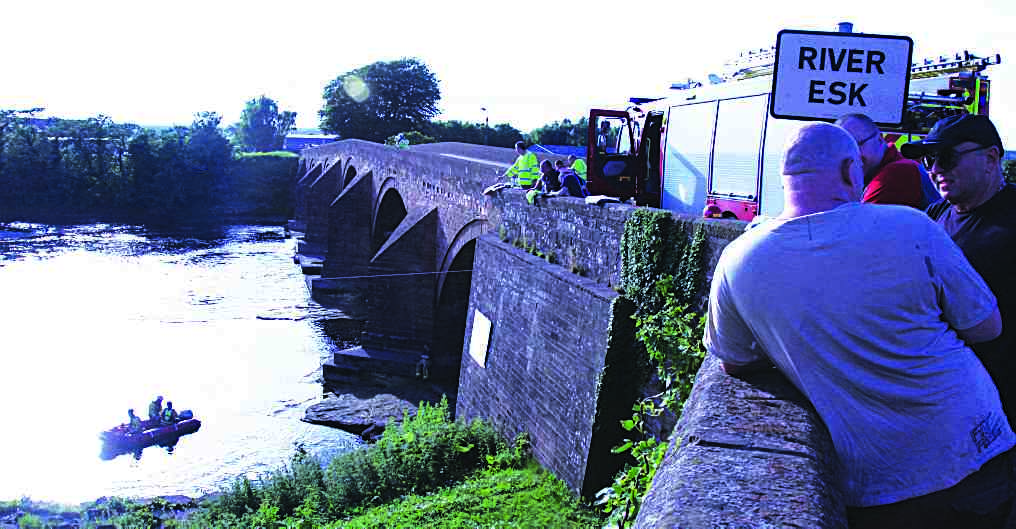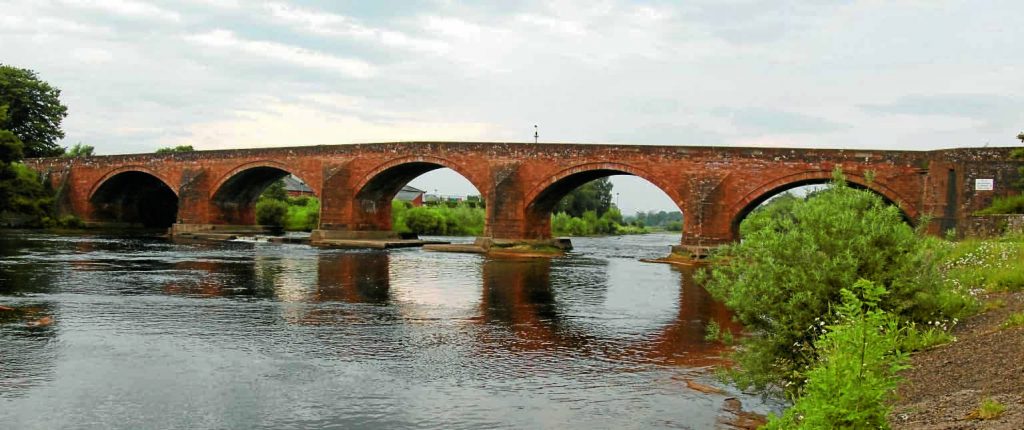 NEWSDESK: 01461-202417