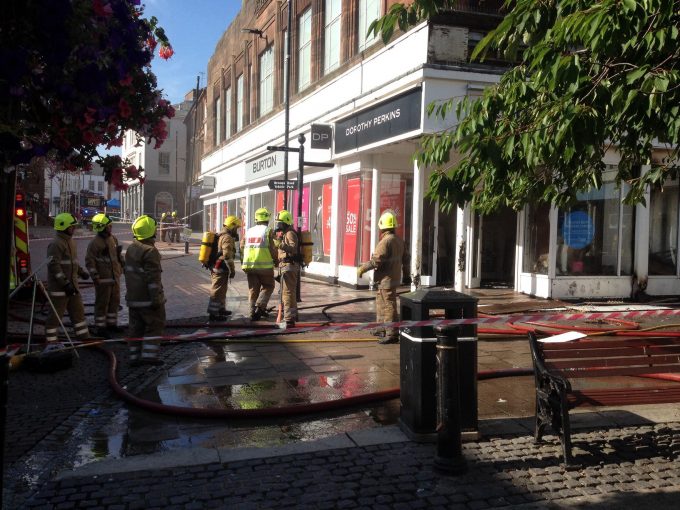 Speaking from the scene, a devastated Doonhamer said: "There was a small army of fire officers dampening down the blaze, and their attentions seemed to be focused on the space between the ground and second floors – pulling down ceilings and frontages.
"But the fire had also obviously damaged ground floor windows and smoke was still coming out the front door.
"The structure of what's a pretty historic building in the town looked OK, but with the combination of the fire and water I don't know how long it would take to put right."
He added: "The staff were all grouped outside among the onlookers, looking understandably upset.
"It's yet another blow to the town, after the cinema an the loss of Next among other shops, and you wonder how much it can take."
See this week's Dumfries Courier for more.