A FOLK band hailing from Wigtown have released a new live album.
The duo of Beth Porter and Ben Please were born and bred in the national book town and certainly aren't ones to shy away from hometown pride. With a back catalogue of songs littered with literal references and a tendency to gig in bookshops rather than bars and traditional venues, the appropriately named Bookshop Band are never far from familiar surroundings.
Their latest release, Live in American Bookshops, embodies the very essence of their act, taking listeners through a series of live recordings from their 2019 debut US tour, where they played to fans in bookshops and libraries in New Jersey, New York, Colorado and New Mexico.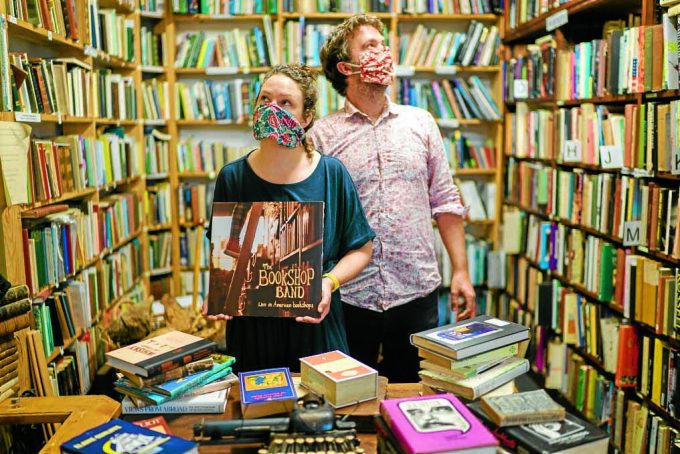 The tour came about after the band were described by The New York Times as "achingly good" in a 2018 review, which added: "If America's independent booksellers can't figure a way to get The Bookshop Band to tour America, they're doing something wrong." Shortly after it was published online, The Bookshop Band struck a deal with The American Booksellers' Association to play 24 venues in 21 days across four states.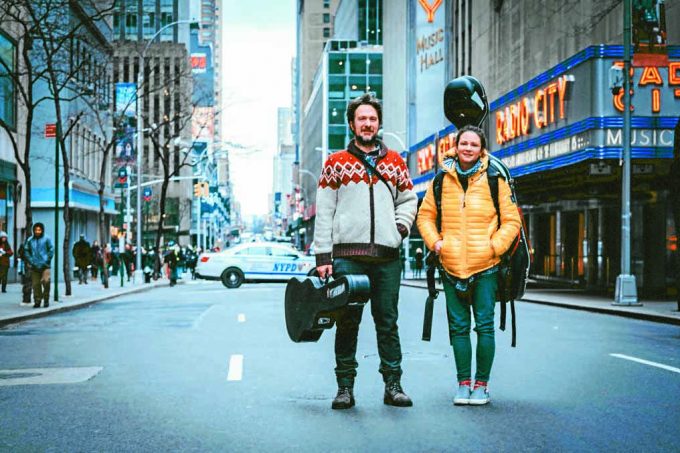 Multi-instrumentalist Ben said the new release "celebrates live music and bookshops around the world, the people who run them and the people who walk through their doors."
He added: "We hoped to release it alongside a second US tour, but Covid-19 made that impossible. Rather than wait, we thought we'd launch it now – partly in honour of all those bookshops that have been opening their doors again in this difficult time, and to remind people what amazingly special spaces independent bookshops are.
"Each bookshop gives a completely different ambience to the recordings, both in the spaces but also in the bustle and interaction of the audiences who were often jam-packed to within inches of being impaled by Beth's cello bow when she hit the big notes. This album helps us cherish the memory, feeling and sounds of a time when we could play live surrounded by an audience, so that we don't take it for granted when we are again able to do so.
"We really wanted to capture this shared experience as well as the music and celebrate the culturally important and dynamic, living spaces that bookshops are."
Live in American Bookshops is out now as a limited edition vinyl LP and available to listen on streaming platforms.