And the organisers say that makes it another superb year and thanked audiences, authors, volunteers and residents for making it such a success.
Operational director Anne Barclay said:"It's been another brilliant year for the festival and we are overjoyed to have welcomed similar audience numbers as we did for our special 20th event in 2018 – it really has beaten all our expectations.
"We are especially pleased to be attracting people of all ages and backgrounds, with an ever-growing emphasis on children and young people, and on making the festival as accessible as possible for those with disabilities.
"And even though our 21st festival has only just finished we are already making plans for 2020."
Among the guests were comedian Arabella Weir, former Scottish Tory leader Ruth Davidson MSP, world-famous scientist Steve Jones, home-grown best selling author Shaun Bythell, rugby legend Doddie Weir, Kirsty Wark and Matthew Parris. Former Home Secretary Alan Johnson, pictured above, spoke about his love of music – especially the Beatles – and his early dreams of being a pop star.
The festival also welcomed more than 50 refugee children and their mothers who came from Glasgow for a day and enjoyed events like a reading, in English and in Arabic, of One Button Benny.
Festival-goers also heard from Galician authors, tried Galician wine and heard music performed by Galician piper Mano Panforreteiro who played the gaita – a traditional form of bagpipe from north west Spain, which is made from goatskin.
Local artist Sarah Stewart helped children make masks, crowns and a huge mural for a Princesses and Dragons Tea Party, while Spring Fling artist in residence Emily Tough used recycled materials to create puppets inspired by stories and people at the festival.
One of the festival's themes was This Farming Life, which included a chance to visit land owned by conservation farmer Patrick Laurie, who is using traditional Galloway cattle to graze rough pasture.
The festival concluded with a combination of opera and readings.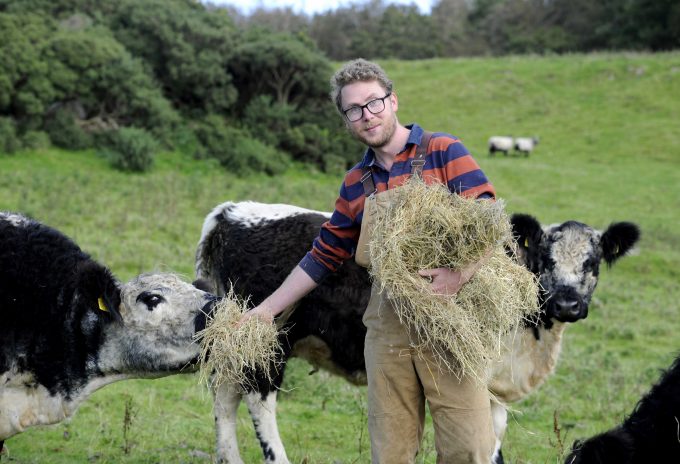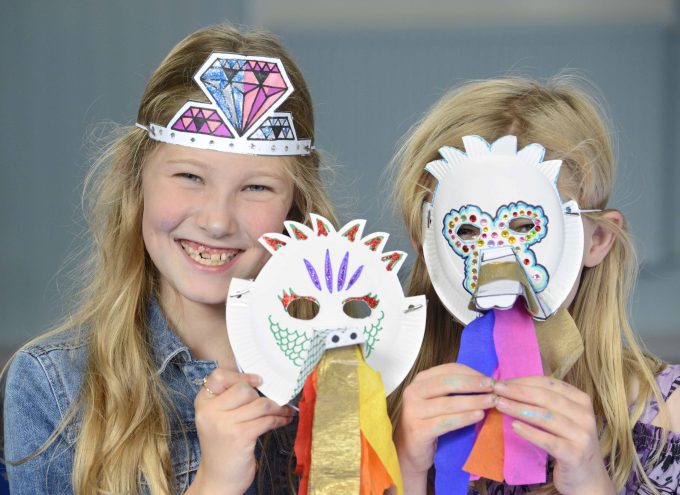 Photos by Colin Hattersley