A BOOK capturing changes in nature is set to be released next month by Dumfries author and amateur naturalist Stephen Rutt.
'The Eternal Season: A Journey Through Our Changing British Summer' explores the natural world during its moment of fullest bloom.
But it also notes how the seasons are becoming deranged by a changing climate: the wrong birds singing at the wrong time and August days as cold as February.
The Eternal Season takes inspiration from 'A Sand County Almanac: And Sketches Here and There' written by Aldo Leopold in the 1940s.
And author Stephen says it acts as a log of the changes he has observed in a 21st century globally warmed Britain. He added: "It's an attempt of understanding. I don't try and offer solutions and I think any solution that we come up with is not necessarily going be very interesting to the average reader. So it's an attempt at understanding and an emotional understanding of what the loss of these birds and what the changing face of nature is like.
"Nature is full of all these little bits of awe and wonder that we should never lose sight of."
It's his third book, following on from Wintering: A Season with Geese and The Seafarers: A Journey Among Birds.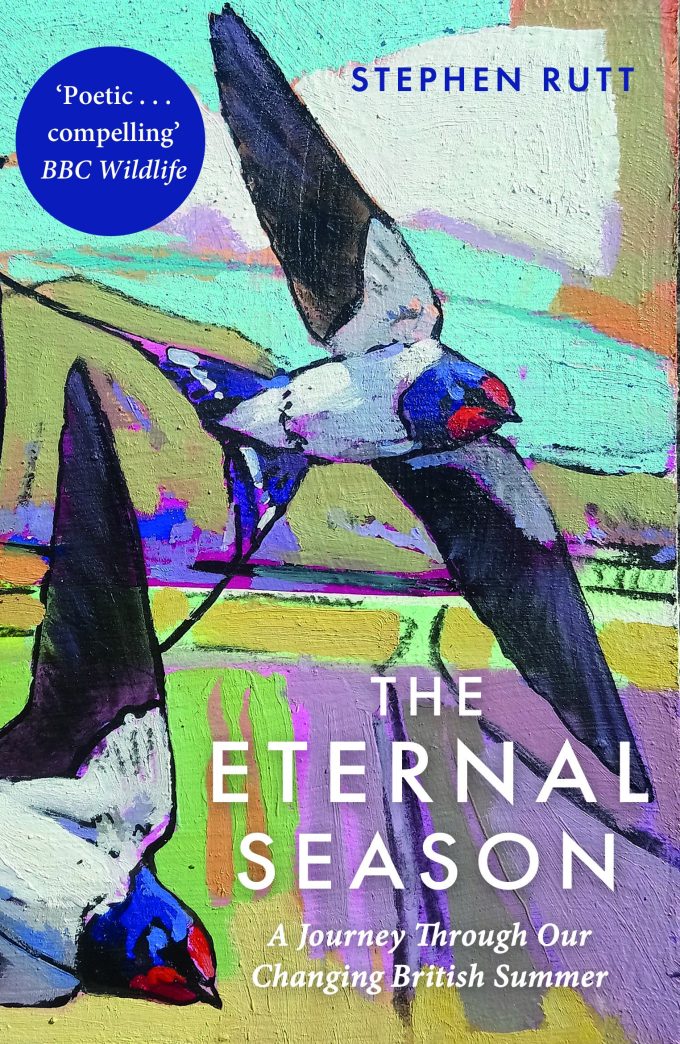 Describing the themes, he said: "One thing I did do in this book is move into other fields of natural history. So I know I talk a lot about birds and people keep reminding me that there's more to life than birds, and that is true, there's butterflies, moths, orchids, trees and dragonflies.
"I enjoyed that this book enable me to talk about other areas of the natural world."
Living locally, Stephen says he is spoiled for choice when it comes to places where he can explore his love of nature and admire its splendour during the summer months.
He said: "I love just walking up and down the Nith and along to Kingholm Quay. I try to do that most days when I'm not working and it's fascinating doing that walk regularly and noticing all the changes: the flowers that come into bloom, then die off and to see what replaces them. Then the butterflies come out and when they go, then the birds start singing.
"Right now I would be thinking about going to Mabie Forest to look for Small Pearl-bordered Fritillary, which an absolutely stunning butterfly, really small but such an incredible colour. Mabie Forest is great for butterflies in general, it's one of Scotland's best places to spot butterflies."
The overarching message of the book is one of hope that balance can be restored despite the unsettling changes and Steven notes the resilience of nature despite its state of imbalance: "While it's pretty horrific what's currently happening to nature and the state it's in at the moment, we do need to keep a certain amount of hope, because without hope there is no future."