PICTURE: BBC
---
Interviewed on the BBC's One Show, the star of 'Ugly Betty' and 'Extras' described Annan when she was growing up as 'a cultural void.'
The former Annan Academy pupil was promoting her latest TV drama, 'Love, Lies and Records,' set in a busy north of England city registration office.
One Annan reader, who contacted DnG Media, was outraged by the remark.
She said: ''The Annan I know certainly does not lack culture. While we may not have a theatre there are plenty things going on which, in my eyes, certainly come under the heading of culture.
''Whether it is school shows, bands, singing groups or even the Riding of the Marches, there is a lot going on for a town of our size.
''While I do not think it was Ashley's intention, I believe her comment gives a wrong impression of the town.''
Playwright and actor Dave Dewar, whose Cultural-Connections touring drama company visits the area, expressed the view that culture was far wider than purely formal theatre buildings.
He also pointed out that there were small theatres elsewhere in Annandale and Eskdale and nearby Dumfries, which boasts both The Brigend Theatre and the historic Theatre Royal where Ashley performed in her younger days.
Dave, who is staging a play at Langholm and Dumfries next year on the life of engineer Thomas Telford, added: ''I'm sure there is culture in many forms in the Annan area. The school shows have a very good reputation.''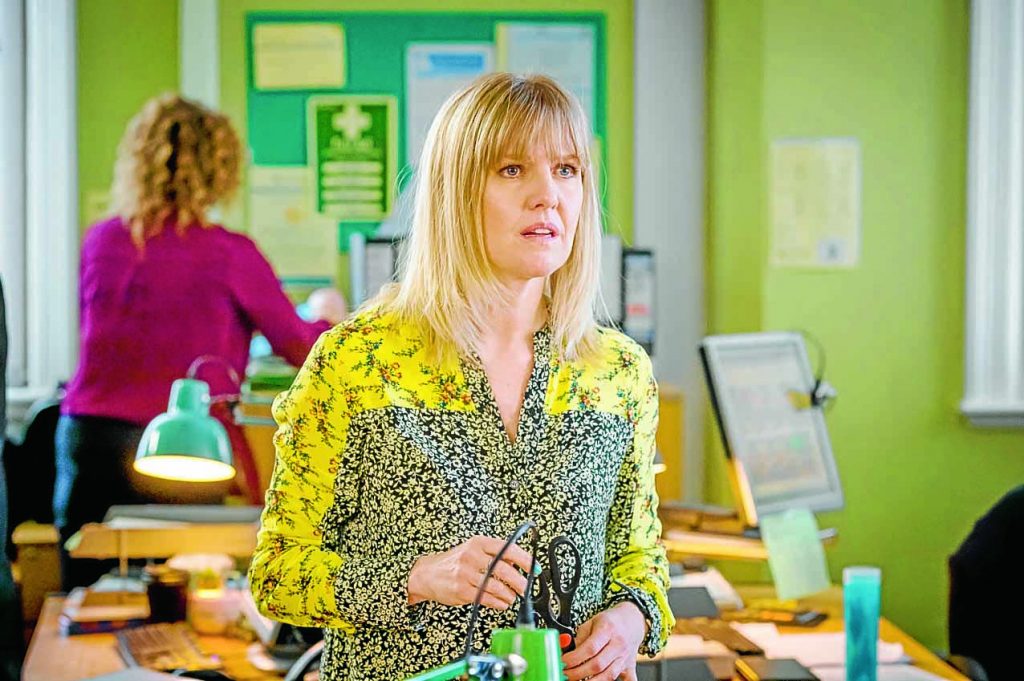 Annan friends this week leapt to Ashley's defence.
Retired teacher Neil Wallace has produced numerous Annan Academy musicals, including at least three in which the actress played leading roles.
He said: ''Ashley is very proud of her Annan roots and the last thing she would do is to talk down the town.
''I watched the interview and she was replying to a question about what opportunities she had to go to the theatre when she was growing up in the 1970s and 80s.
''Perhaps she could have phrased the reply better but, without wanting to put words in her mouth, she appeared to mean there was no theatre available in Annan to go to see at that time.''
Neil, who still keeps in touch with the star, suggested that in explaining her path to becoming an actress on the One Show she had made a deliberate point of name-checking her home town.
He added that she regularly returned to Annan at every opportunity to visit her mother Margaret and local friends.
'Love, Lies and Records,' a six-episode series, is being broadcast on BBC One on Thursdays at 9 pm.
Ashley plays newly – promoted registration official Kate Dickenson and the drama follows her personal life and the daily dramas associated with recording births, deaths and marriages.
The series has received positive reviews in the national press with Ashley Jenson described as capturing well the sympathetic and empathetic manner of Kate and many real-life registrars.
NEWSDESK: 01461-202417