IT WAS perfect conditions for the launch (and return) of the region's flagship arts festival last weekend.
With the temperature well-above 20 degrees and the sun still high in the sky in Dumfries on Friday evening, attendees of Dumfries and Galloway Arts Festival's opening event took their seats outside The Crichton's Easterbrook Hall.
After a year and a quarter in which the spectacle of live performance was rendered inanimate by the pandemic, the launch's eclectic line-up was one warmly welcomed by an enthusiastic crowd.
First off, three members of Dumfries and Galloway Dance took to the grassy makeshift stage where they delivered a routine choreographed to a medley of songs which erratically shifted in tone, tempo and style – which was in turn mirrored by the dancers. A succession of short, jittery movements gave the appearance of the performers moving in a time lapse, filmed across several hours.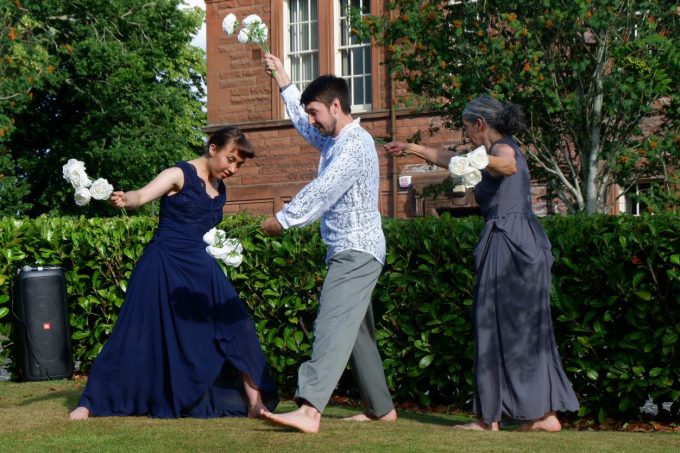 Following this, festival chairman, Ken Gouge, and strategic and creative director, Melanie Purdie, rose to their feet to officially open the ten-day extravaganza which takes place in all corners of the region and champions local artists, like Annan singer/songwriter, Bob Hollis, who was up next.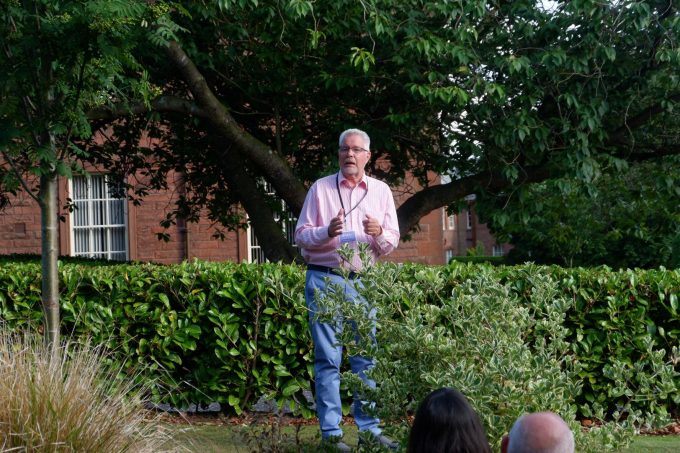 He took to the stage with just a guitar — and those in the audience wondering why he was not equipped with a microphone were about to find out why. Hollis proceeded to belt-out a set consisting of both his own songs – a musical blend of country and ska with a pinch of Paolo Nutini – plus familiar favourites, ending his appearance with an epic rendition of Lewis Capaldi's 'Bruises'.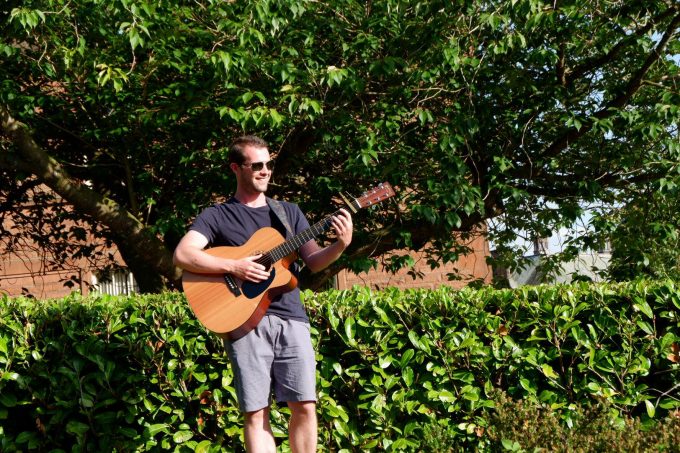 The final act of the night was a performance piece fusing dance, poetry and music by collaborative group, Oceanallover. Fronted by Alex Rigg, he was joined by a solo trombonist and singer/dancer. Together, they dazzled onlookers with an obscure, slow-building routine, soundtracked by a seamless blend of orchestral and ambient jazz, hip-hop and powerful solo vocals, interspersed by Rigg's cryptic prose.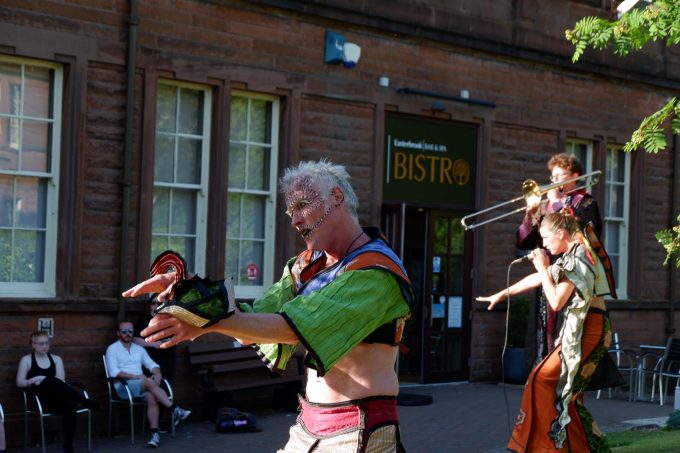 The trio exited the stage, and with that, the festival was launched, the tone set — and the bar set high.
Tickets are on sale for the remaining shows of the festival, which concludes on Sunday.