The artwork has been erected in Lockerbie Town Hall this week and shows several scenes, including the Bluebell Inn and the High Street.
Deirdre Harding and Grant MacDonald, of the Henderson family, were on hand this week for the unveiling.
Annette Young, representing the town hall management committee, explained that the framed pictures previously hung in Ian's house, and were taken from a book written by his father, Thomas Henderson.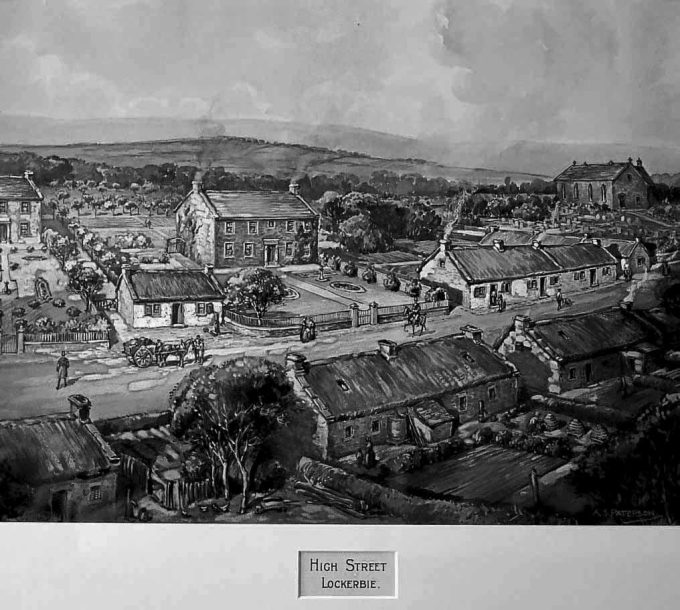 The book, 'Lockerbie: A Narrative of Village Life in Bygone Days', is a work of fiction but features the real setting of Lockerbie.
It was published in 1937, but was set much earlier and includes references to Robert Burns, when he came to town and visited the Blue Bell.
A copy was given to Deirdre by her grandfather Thomas, for Christmas in 1960.
Annette, who currently has Deirdre's copy, explained the main character is a widow from Edinburgh with her daughter and son who moves to Lockerbie and faces all sorts of difficulties, such as food shortages.
She said: "She gave me her copy to read, and it is actually really quite interesting.
"The family felt that since the pictures have such a tie to Lockerbie, it would be nice to display them in the town for the public to view."
The pictures are all of paintings by A S Paterson, and the book also includes depictions of The Kings Arms Inn and Horsemarket Street, as well as others.