A WOMAN who penned a tongue-in-cheek letter to Moffat Mountain Rescue Team saying she was rejected by the crew 40 years ago due to her gender and age has been urged to come forward.
The anonymous note was posted in a collection cairn built in Ardwall Car Park by Criffel around a year ago to gather donations for the Annandale-based voluntary emergency service.
MMRT members recently emptied the pot for the first time and were amazed to find over £5000 — and the mysterious message.
With a £10 note attached, it read: "40 years ago I wanted to join mountain rescue. No chance – female and going grey.
"All the Munros and Corbetts and many others later, has equal opportunities arrived yet!? I'm very good at kicking a vehicle to start it."
The crew, which has long-since been welcoming women, is now determined to track down the unnamed scribbler and invite her to meet current female members and have a tour of the rescue base in Moffat.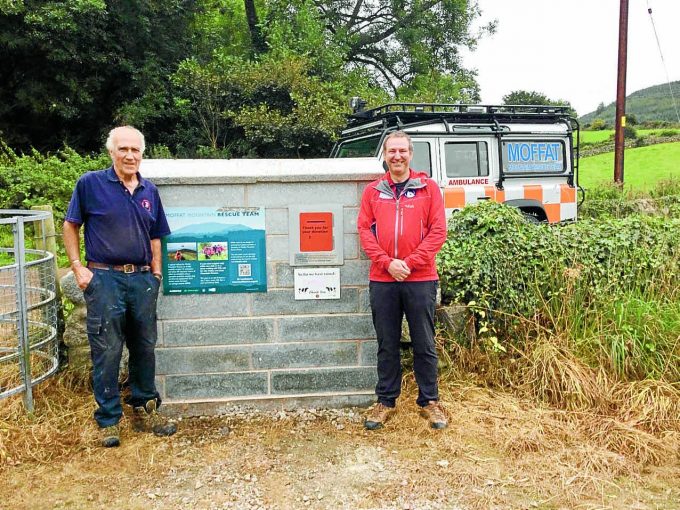 Team leader James Coles said: "It's a great letter, I'm guessing because she put then that she was a woman and too old that she must have been in her 40s or something, so she must be in her 80s now, if not 90s.
"We'd like to trace her. We've got ladies in the team now and it would be great if they could give her a tour of our mountain rescue base, that's what we'd like to do."
James added that as well as covering the operation's day-to-day costs, the money raised by the collection cairn will go towards improvements to the rescue base on Holm Road.
A post on MMRT's social media this week said: "A massive thank you to Liz and Stewart Robertson and the Purdies from Ardwall Farm for the collection box under Criffel.
"Thank you to everyone who has donated into the box – over £5000 raised for Moffat Mountain Rescue Team in a year!"
n The unnamed woman is urged to give the team a call on 01683222800. Alternatively, call our newsdesk on 01461202416.