AN ANNAN man has begun a month-long fundraiser to earn money for the Catherine Street inclusion park in Dumfries.
John Patterson owns a garage with his brother, but takes part in fundraising events non-stop in his spare time. His most recent and hardest challenge yet is to run a 5k every day during June to raise money for the disabled and young adults with special needs that use the inclusion park. The challenge has already taken John on a Park Run at the Crichton and to Carlisle for the Castle 5k, coming in the top 50 for both events.
Next week he will be attending anther Park Run in Penrith.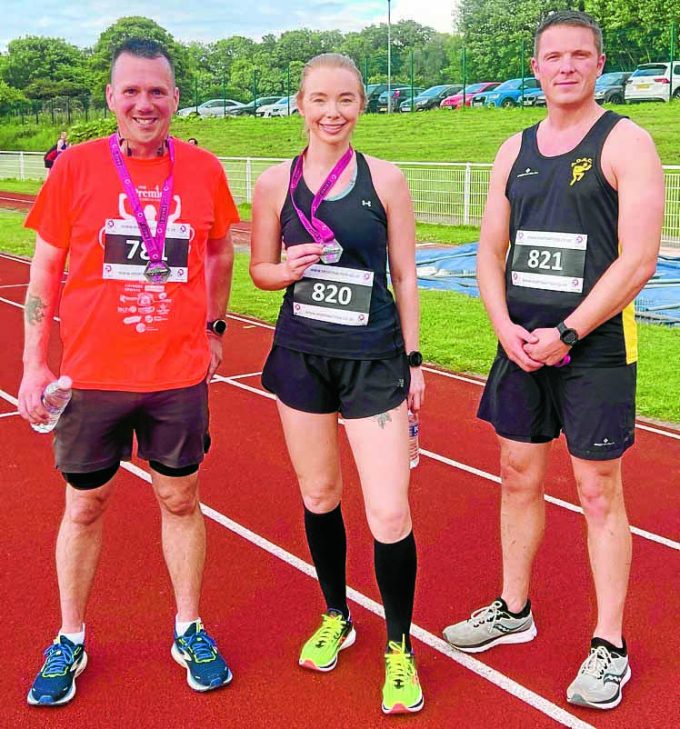 Over the course of the month, John has already amassed over £1500 for the good cause, and it brings his total overall fundraising so far to £43,000 over the past three years.
John said: "This park does so much for the community and especially those with special needs.
"I've got to say that I've already received overwhelming support and gratitude from the park for raising them much needed funds.
"This is definitely my toughest challenge to date and I started feeling it after only a few days. But I haven't given up yet."
John is still working hard to raise money for the cause. If you're interested in helping, visit https://m.facebook.com/story.php?story_fbid=398942615357402&id=100023256653693 to donate.