ANNAN'S first Historic Walking Festival went down well, say the organisers and looks set to spark other rambles.
Running from April 2 – April 16, the event was organised by the Annan the History Town (ATHT) group, and sponsored by Nicholson's funeral directors.
The walk stretched across the town lasting for an hour and included a history trail of landmarks and monuments.
It required participants both young and old to hunt for historical places and objects linked to Annan's storied history and find letters from each location to form an anagram answer.
For younger participants, they were required to find numbers instead of letters.
The event was met with positive feedback from all ages, but especially from parents who took their children on the walk during the school holidays and from tourists keen to discover Annan.
Historians Peter and Val Russel worked closely with ATHT to bring the historic walking fortnight to life.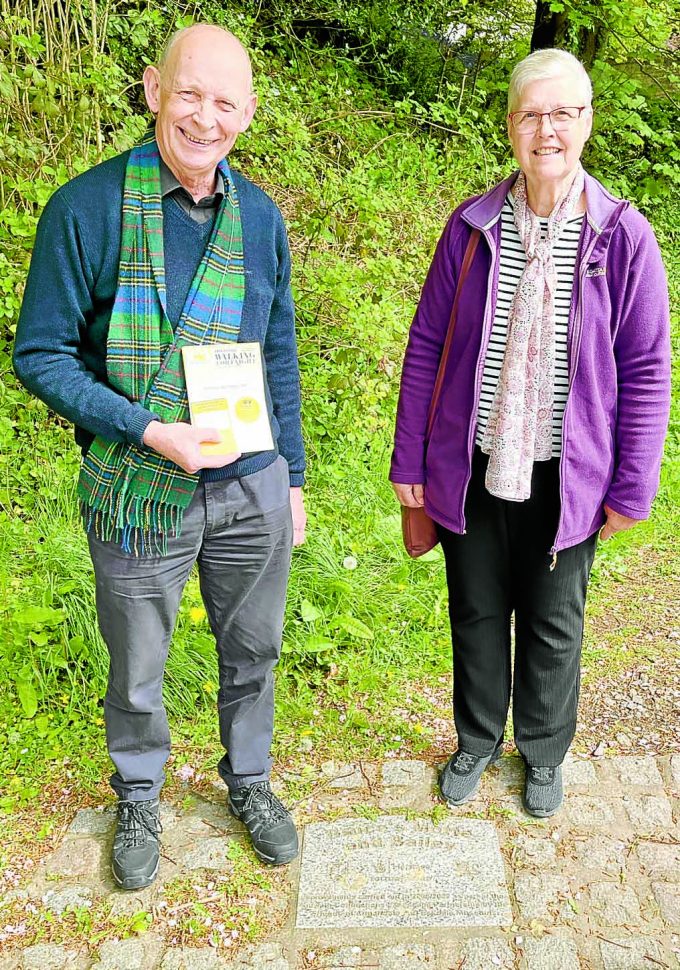 Peter said: "The first thing that Val and I did when we first moved to Annan was attend a museum-led tour of the town. Imagine our surprise when we found that we were the only people participating.
"History has always been Annan's pride and joy, but when you ask people about historical places around the town, they wouldn't have a clue.
"We've been doing our part for years to cover the ancient and modern history of Annan through these walks, and by integrating modern technology into them.
"Scanning a QR code in one of the shop windows in the high street will take you to our blog that documents the history of that shop all the way back for decades.
"And with the success of the historical walking fortnight, we're already planning multiple other walks that cover the railways, inns and taverns, and places of worship across Annan."