ANNAN Harbour Action Group is set to make its maiden expedition to a community-owned plot of land that the group plans to redevelop as a new space for performances, festivals and activities.
In celebration of Community Land Week 2021, trustees and members of AHAG will hop aboard a boat and pontoon this weekend to visit Minister's Merse, a spit of abandoned land inaccesible by foot adjacent to Annan Harbour, acquired by the group in March.
They will set sail from the harbour at around 2 pm on Saturday.
Alan Thomson, harbour development officer, said: "We are planning a visit to our newly acquired land which must be effected by boat and pontoon transfer as there is currently no land access. This will be an expedition of exploration for our trustees and members who have never set foot on this piece of land.
"Following a walk around the accessible areas of the Merse, we will hold a symbolic flag raising ceremony at the highest point to symbolically reclaim the land for the community. We will have experts on-hand to interpret wildlife and vegetation. This will be followed by a BBQ and refreshments."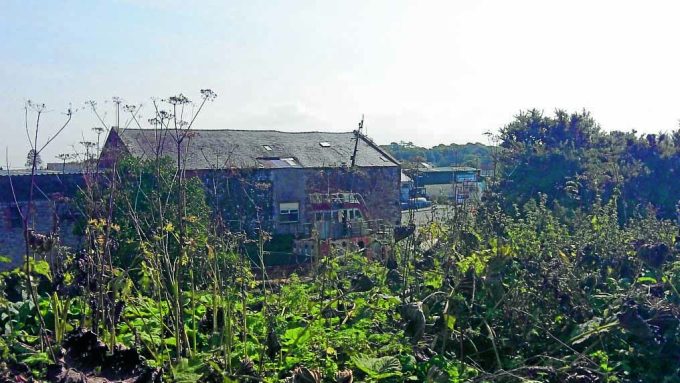 The acquisition of Minister's Merse was made possible by a grant of more than £95,000 from the Scottish Land Fund, plus donations and the group's own reserve funds.
Members are now drawing up plans to develop Annan Harbour and the surrounding area as a community asset through the promotion of water-based and shore-based activities linked to the maritime environment.
Furthermore, they will look to renovate and repurpose a disused warehouse that sits on the acquired land.
Alan continued: "We will be working with the community to promote the harbour and quayside, as a hub for performances, events and festivals linked to tour themes which revolve around maritime history heritage and the natural environment.
"We are working to improve the infrastructure and facilities of the harbour to increase public participation in water based activities such as boating, rowing, sailing, and nature tourism and walking. We are also developing training in traditional skills such as building coastal rowing boats to ensure the heritage of these crafts is maintained and passed down to future generations."
Anyone interested in joining the group on Saturday should email [email protected]