Never has one line caused so much hysteria.
It was the moment the 800 female strong audience who packed into the Easterbrook Hall on Sunday for A Night of Dirty Dancing had been waiting for.
And when it came, they let rip with their appreciation.
In fact, the crowd at the launch night for Easterbrook Live were not shy in coming forward and joining in with the show, much to the cast's obvious delight.
The actors and actresses were feeding off the electric energy in the room and there was quickly a party atmosphere in the venue – on and off stage.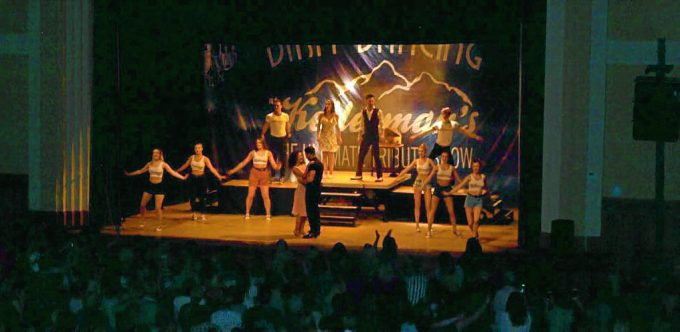 A Night of Dirty Dancing was the perfect show to launch the new live venture, which will see Scotland's first Ukulele festival, more tribute shows and a children's performance coming to the Easterbook stage later this year.
The 1987 film starring Patrick Swayze and Jennifer Gray captured the hearts of a generation and it's rare to find a woman who doesn't know all the words and all the moves.
Certainly the crowd in Dumfries knew their stuff and went wild for Baby and Johnny's love story, as told through Kellerman's end of season talent show set in the sizzling summer of 1963 and hosted by Max and Lisa.
It was a non-stop mix of high octane dancing, dramatic key scenes and of course hit songs, including She's Like the Wind, Big Girls Don't Cry, Hey Baby, Wipeout, Do You Love Me, Be My Baby and Hungry Eyes.
And it sounded like everyone in the auditorium was singing along (or swooning) at the climax featuring the Oscar-winning (I've Had) The Time of My Life and that lift.
The hard working cast hardly paused for breath as they shimmed and shook their way through two electric hours – and they were still smiling afterwards when they took part in an audience meet and greet in the lobby.
I left with a smile on my face, having definitely had the time of my life.