STEP ONE – CHANGE YOUR HAIR
Nothing says I'm a mermaid like long flowing locks . . . especially if they're green . . .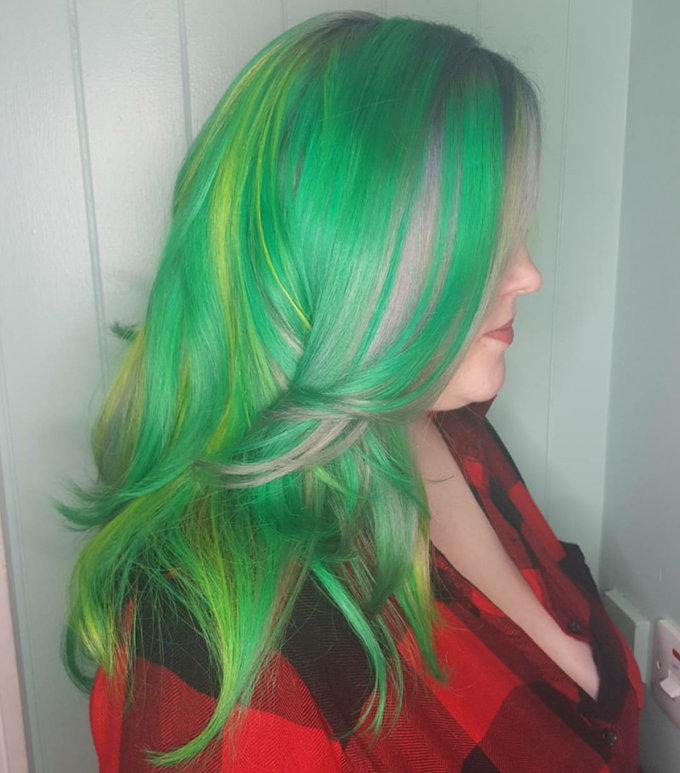 GREEN WITH ENVY . . . hair by Nicola at Curl up and Dye
Or blue to match the ocean . . .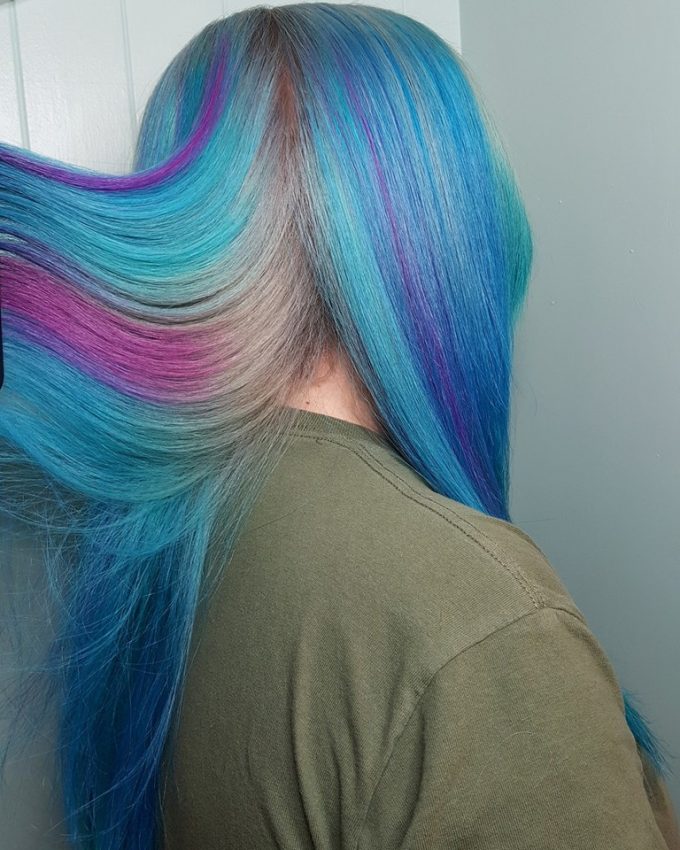 BLUE HUE . . . Curl Up and Dye Dumfries 
Merman look anyone?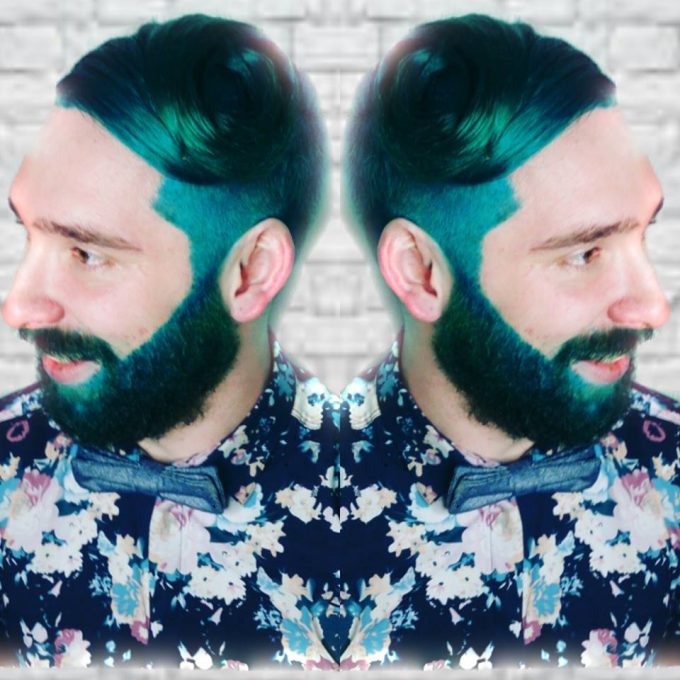 TURQUOISE TEASE . . . by Tabitha Love Hair, Dumfries and Glasgow
Why just be Ariel when you can be Ursula too?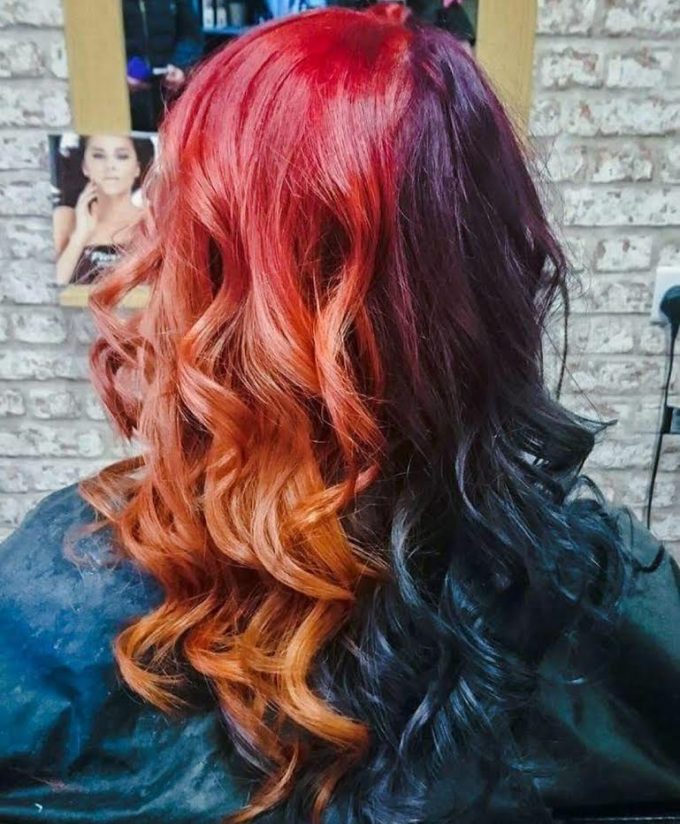 GOOD LOOK . . . hair by Jenny Walker in Dumfries
Of course not everyone wants to a mermaid, some people prefer unicorns . . .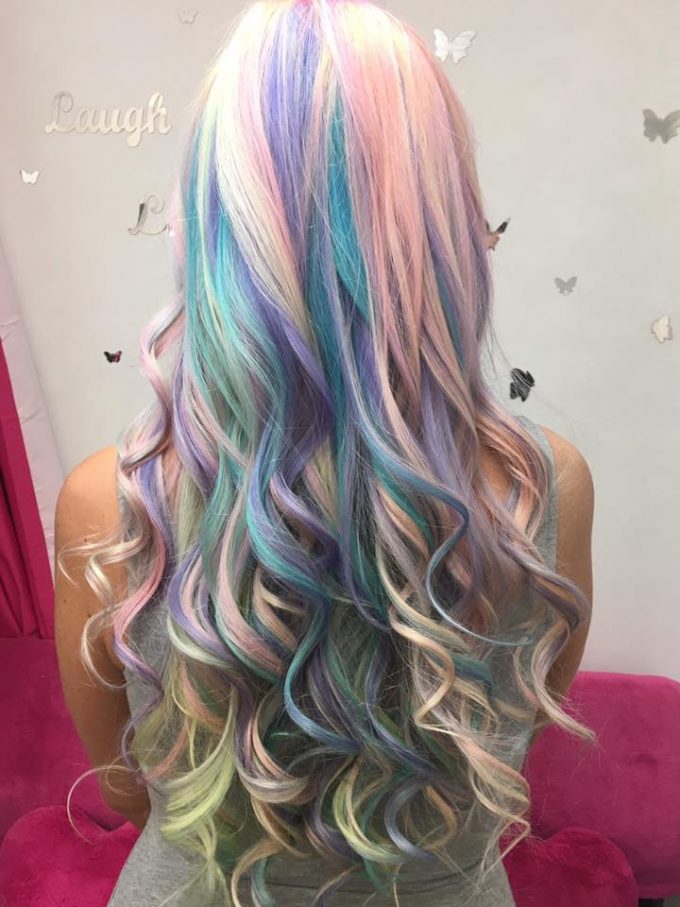 RAINBOW . . . unicorn hair by Sandra at Beauty by Sands Lockerbie 
STEP TWO – GLITTER UP
Nothing says mythical like glitter. Glitter lips, glitter eyebrows, glitter hair. There is no such thing as too much glitter.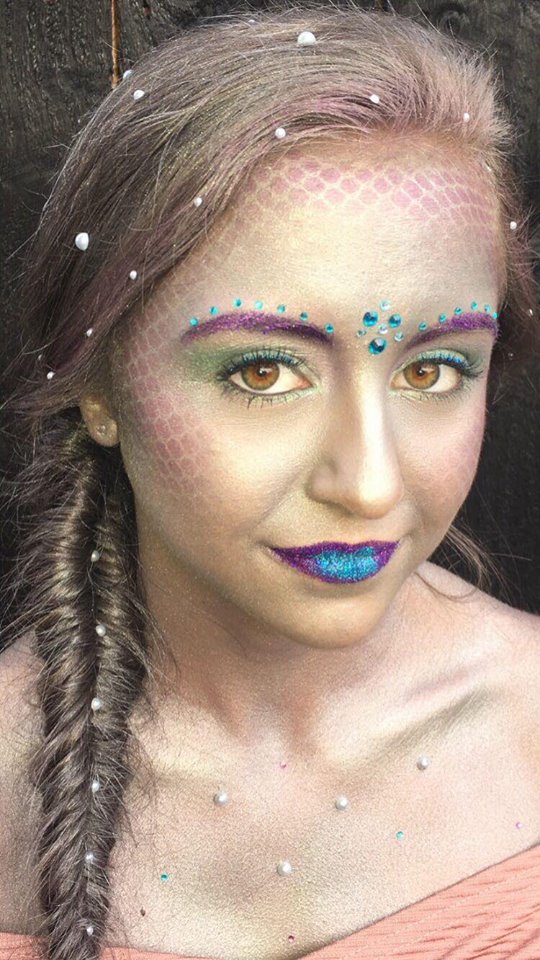 MER-MAZING  . . .  fantasy mermaid make-up by Beauty by Sands, Lockerbie
STEP THREE – NAIL IT
From tip to toe and nail tip . . .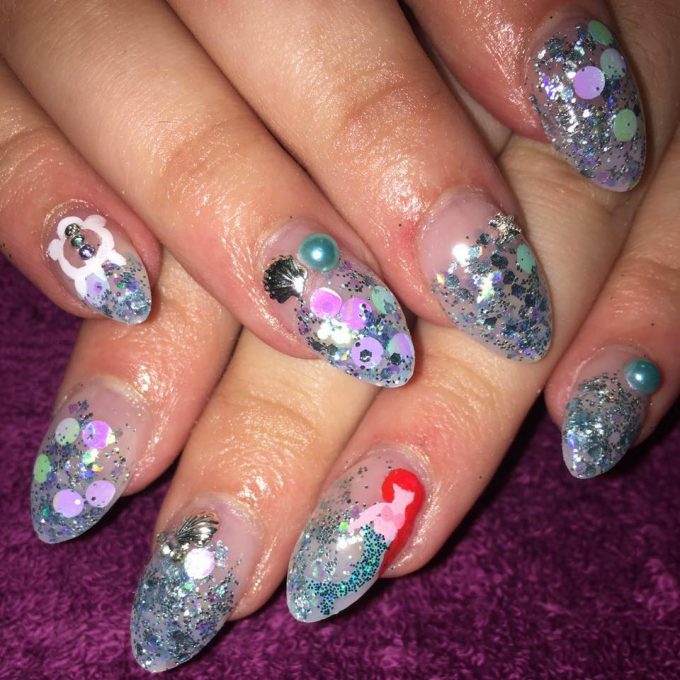 ALL THAT GLITTERS . . . by Spellbound Nails and Beauty, Dumfries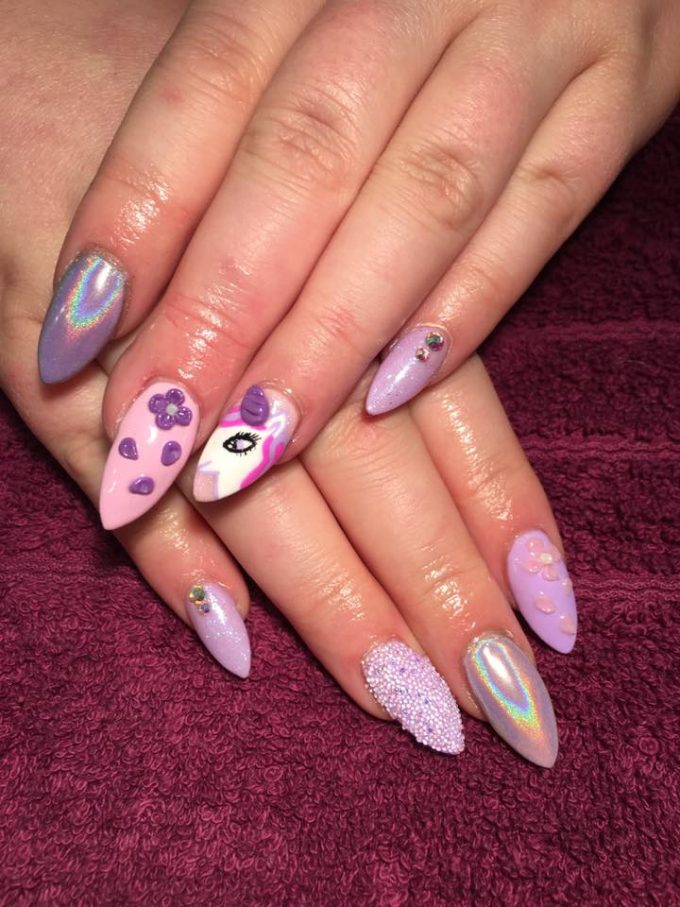 MAGICAL . . . cute nails by Spellbound Nail and Beauty in Dumfries 
STEP FOUR – YOU ARE WHAT YOU EAT
They say you are what you eat (in this case drink) and thanks to talented baristas (in this case Cheryl Candlish) at Kilnford Farm Shop and Farmhouse Kitchen Cafe, you can drink drinks as splendid as this. (Disclaimer: this will not actually turn you into a unicorn)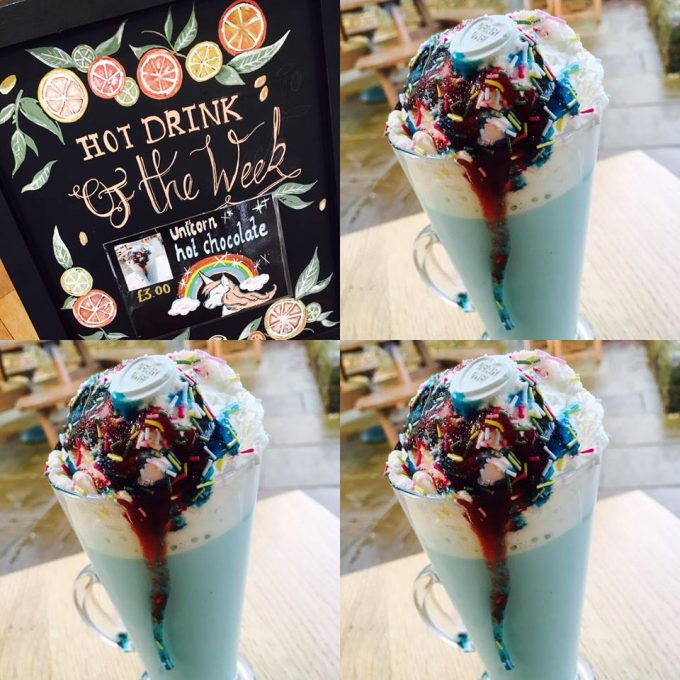 YUMMY . . . a Kilnford Farm Shop and Farmhouse Kitchen Cafe creation
In short . . . choose mythical life. Choose becoming a mermaid. Choose being a unicorn. Choose dying your hair pink. Choose glitter nails. Choose glitter lips. Choose drinking unicorn hot chocolate.