WALLACE Hall has had a busy few weeks of awards, competitions and celebrating a prestigious anniversary.
It began with the presenting of the Parent Council Dux award to senior student Darroch Wood.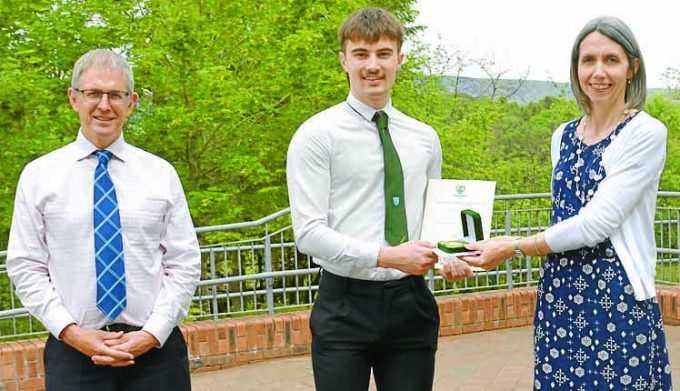 Darroch has gained incredible academic achievements during his six years at the academy, including gaining five A grades during his last year of exams.
He has also shown himself to be a skilled musician with success in local and national music festivals, as well as volunteering as a music tutor for younger children.
Darroch commented: "I was really surprised to hear I had won the Dux Award at Wallace Hall Academy, but also really grateful as I feel like this reflects my hard work over the last few years."
Sports Day was held on June 7.

The winners of the S1, S2, S3 and Senior Girls' Sports Champion awards were Grace Brydon-Brown, Stevie Gildert, Amy McBride and Lara Barnes respectively.
The winners of the S1, S2, S3 and Senior Boys' Sports Champion awards were Richie Maxwell, Reilly Dillon, Hately Henderson and Jules Andreason respectively.
The TS Herd Trophy for the Girls' Mile Race was won by Stevie Gildert, and the Walker Trophy for the Boys' Mile Race by Angus MacCormick.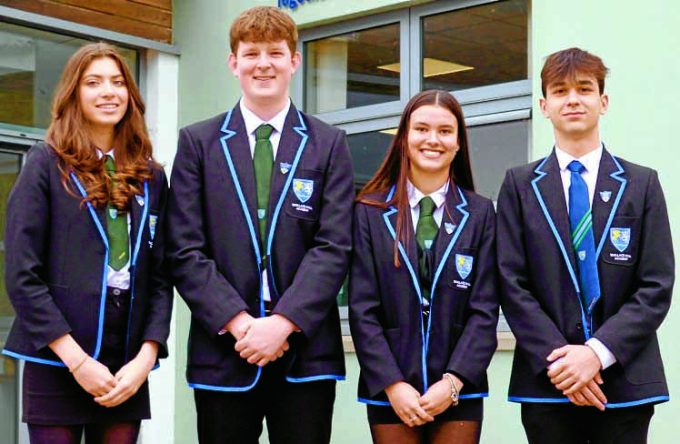 Meanwhile, the S6 Office Bearers for 2022-23 have been appointed: Fergus Bainbridge and Emanuel Kazaki were selected as head boy and depute head boy, while Priya Rome and Jessica Denholm were chosen as head girl and depute head girl.
And finally, the 300th year anniversary of Wallace Academy's founding is approaching in 2023, with plans underway to celebrate it.
Members of the Wallace Hall Community Group partnered with pupils of the academy to design a new logo to advertise the tercentenary.
The winning design was by Darach Smyth with his abstract reimagining of the Wallace Hall logo.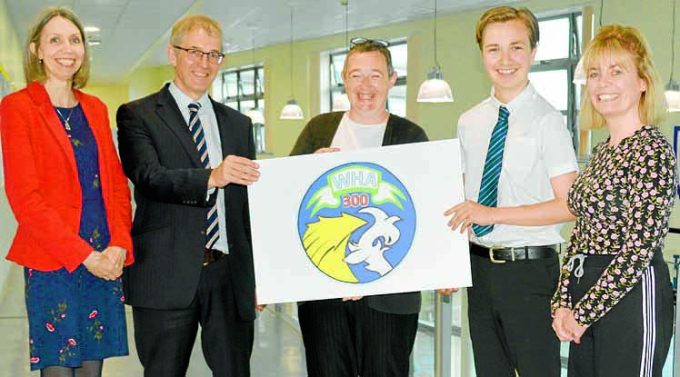 Darach said: "I wanted the wings of the Pegasus and the tail of the lion to wrap around each other to create a connection.
"The abstract shapes and the choice of colours which are Wallace Hall Academy school colours work well together. I am so pleased to have been chosen as the winner and the prize was an added bonus!"