COMMUNITY Windpower Ltd (CWL), the developer of the proposed Scoop Hill Wind Farm, want to support both Moffat and the wider area by developing a new community asset.
A spokesman said: "We wish to explore all possible ideas; our suggestions are: a tourism-based attraction; a leisure-focused attraction; and an educational facility.
"We are asking that the community at large come up with suggestions which will offer Moffat an asset for resident's long-term use and enjoyment. This could facilitate economic, social, educational, or local environmental benefits."
Local residents are being invited to submit their ideas, thoughts and suggestions for what type of facility or community asset they consider would be most beneficial to the local area.
The community asset will be delivered as part of the Scoop Hill Wind Farm project, however it will be subject to its own planning application to be determined by Dumfries and Galloway Council, following a formal consultation period and thorough engagement.
To submit an entry, email [email protected]
or, send by post to: Community Asset Competition, Community Windpower, Godscroft Lane, Frodsham, WA6 6XU. The closing date is June 18 2021.
The best idea will win a state-of-the-art electric Volt mountain bike, worth over £1900, which has been chosen with the assistance of Gordon Burgess, the owner of Annandale Cycles based in Moffat.
In addition, CWL will also provide £100 towards cycling safety equipment.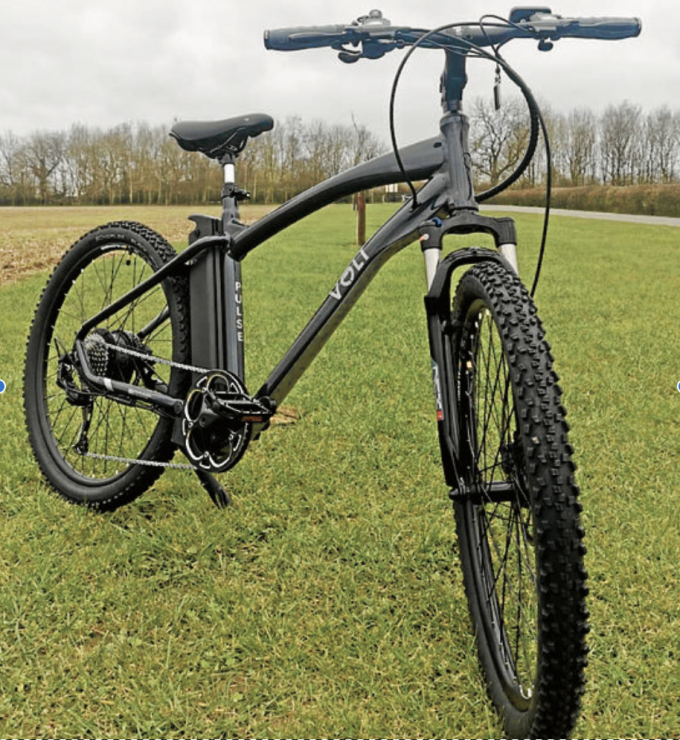 www.scoophillwindfarm.co.uk
*Terms and Conditions apply